Tutorials
Long Hair Styles: 2011 Casual, Prom, Wedding Hairstyles & Formal Updos Using Hair Sticks
Putting it all together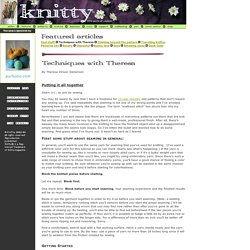 knitty.com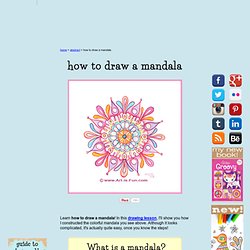 Learn how to draw a mandala! In this drawing lesson, I'll show you how I constructed the colorful mandala you see above.
Portrait Painting in Acrylics - Painting the Skin
The actual size detail above gives a close-up view of the painting technique used for the skin color. A variety of small brushstrokes using stippling ( paint applied in dots ) and smudging techniques is used throughout the painting of the skin. Stippling gives you the greatest control over the distribution of color when applying paint over larger areas such as the cheeks.
What I really like about the knitting stitches below is that they are made up of only 4-6 rows making them easy to memorize after a couple rounds. Some stitch patterns are in the range of 18 rows or more - beautiful but you need to pay attention.