Quizez
Friendship test. Cool Blog Quizzes, Fun Quizzes, Myspace Badges and Fun Stuff. How Addicted to Blogging am I ?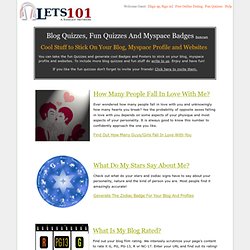 Do you love to blog? Do you love to read other's blogs? Quizzes. Fast Typing to 100. Take The Choose Your Own Adventure Test. Can you survive one adventureous night out on the town?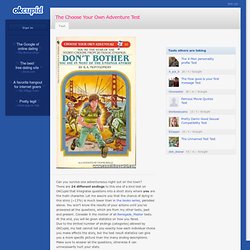 There are 24 different endings to this one of a kind test on OKCupid that integrates questions into a short story where you are the main character. Let me assure you that the chance of dying in this story (~13%) is much lower than in the books series, parodied above. You won't know the results of your actions until you've answered all the questions, which are from my other tests, past and present. Moral Foundations. Porter Paints& The Voice of Color& Color Sense Game. What color do you feel ?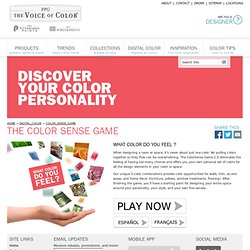 When designing a room or space, it's never about just one color. Yet pulling colors together so they flow can be overwhelming. The ColorSense Game 2.0 eliminates the feeling of having too many choices and offers you your own personal set of colors for all the design elements in your room or space.
---