Quizez
Friendship test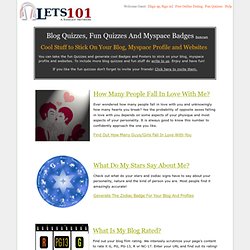 Cool Blog Quizzes, Fun Quizzes, Myspace Badges and Fun Stuff
How Addicted to Blogging am I ? Do you love to blog? Do you love to read other's blogs?
Quizzes
Fast Typing to 100
Take The Choose Your Own Adventure Test
Can you survive one adventureous night out on the town?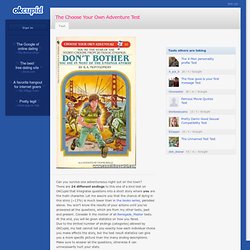 Moral Foundations
Porter Paints& The Voice of Color& Color Sense Game
what color do you feel ?