Looks I <3
Moroccan-style.jpg (350×300) Starburst+mirror+sunburst+mirror+bedroom+pink+white+and+black+bedroom+canopy+beautiful+bedroom+inspiration.png (415×423) Creative Guest: Watermark Tee by Sweet Verbana. Hello U-Create readers!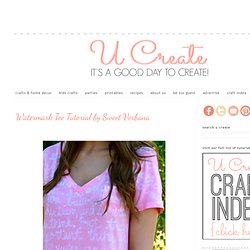 I am so excited to be guest posting here today. It just so happens to be my first guest post and I'm still a little shocked that it's here at Ucreate, one of my favorite blogs! A little bit about me.. I'm from a little town called Keller, Texas. I'm a junior at Texas A&M University (whoop!). 2294591546_6ac1643c5e_o.jpg (700×700) Room_deluxe_harem_2.jpg (640×520) CIMG2487.JPG (1600×1200)
Other color schemes
General ideas. Green scheme. Red scheme. Looks he loves. All Sales.
---