Color theory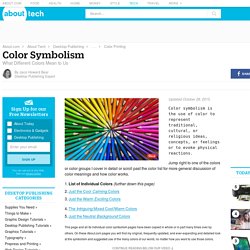 Color symbolism is the use of color to represent traditional, cultural, or religious ideas, concepts, or feelings or to evoke physical reactions. Jump right to one of the colors or color groups I cover in detail or scroll past the color list for more general discussion of color meanings and how color works.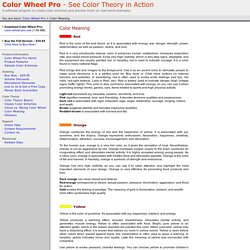 Red Red is the color of fire and blood, so it is associated with energy, war, danger, strength, power, determination as well as passion, desire, and love.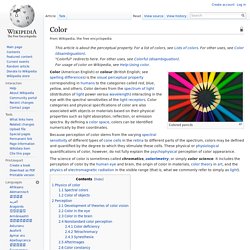 Colored pencils
Color
Advertisement Color in design is very subjective. What evokes one reaction in one person may evoke a very different reaction in somone else.