ART/Artists
Artist Dmitry Shorin. Dream Messengers – The strange and colored world of FrodoK. Paintings by Cathie Bleck. Saber Blog » Irezumi Bijin- New Works By Ozuma Kaname and Horiyoshi III @ Known Gallery. Beautiful Artwork of Paul Davey. Interview with Kamil Murzyn | Painting.DTuts - Free Tutorials by Digital Painting and Mattepainting. Details Techniques:Ads: Kamil Murzyn, a CG artist from Poland, tells us about his work in CG field.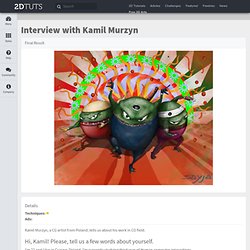 Hi, Kamil! Please, tell us a few words about yourself. I'm 22 and I live in Cracow, Poland. Jason Limon Unique and Stunning Artworks. H.R. GIGER. CGSociety :: Special Feature 12 October 2010, by Daniel Wade Each year EXPOSÉ awards the title of Grand Master to an artist who has had a major influence through their craft.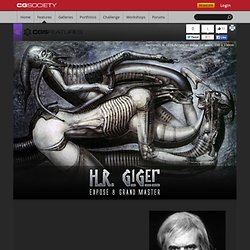 By that measure, the EXPOSÉ 8 Grand Master has had an overwhelming influence on not just the art world, but also on movie-going audiences of any science-fiction movie made since 'Alien' in 1979. H. R. : tomasz opasinski : 2010 : 5 CGI Artists' Showcase That Will Rock You | Flash, Design, Vector, Photoshop, Adobe Tutorials | GraphicMania.net. CGI and 3D modeling is one of the fields take shared forming the industry of computer graphic since its beginning.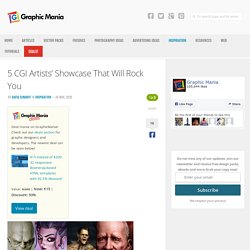 However, it has developed to provide more abilities to digital artists to create high quality and real look 3D models. In this collection, we will share the show case for five 3D artists that have different styles and techniques. Design History: Photo Manipulation Pioneer John Heartfield.
---