3D
Olybop.info » Olybop.info Les chouettes illustrations 3D de Squeeze. Poster un commentaire Quelques règles à respecter pour poster un commentaire sur olybop.info : On reste courtois et poli envers les autres auteurs de commentaires.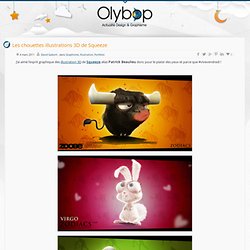 On fait attention à l'orthographe. Les navigateurs disposent d'un correcteur. Olybop.info » Olybop.info 26 superbes Inspirations 3D. Time traveling​ 26 superbes Inspirations 3D David Gaborit , dans Graphisme, Inspiration 0 Voila une chouette selection d'images créées en 3D.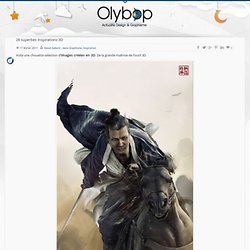 De la grande maîtrise de l'outil 3D. Obliterate Your Objects with Blender 2.5, Parts 1 & 2 – CG Premium Content. The c4d base. Helloluxx. PUMPKIN PARTS. Creating a pumpkin with Cinema 4D: PART 1 By Ko Maruyama If you need to create a 3D pumpkin for seasonal graphics (whether for Halloween or Thanksgiving), you may wish to use a 3D application to give you more control over your digital pumpkin.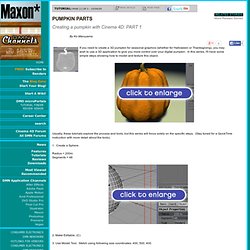 In this series, I'll have some simple steps showing how to model and texture this object. Usually, these tutorials explore the process and tools, but this series will focus solely on the specific steps. (Stay tuned for a QuickTime instruction with more detail about the tools). 1. Cgtuts+ | CG and 3D tutorials from beginner to advanced. 99 Brain Blasting Cinema 4D Tutorials! | Cgtuts+ Do I have a gift for outdoing myself or what?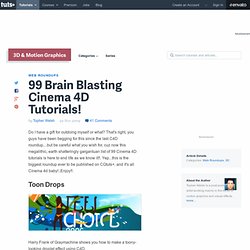 That's right, you guys have been begging for this since the last C4D roundup....but be careful what you wish for, cuz now this megalithic, earth shatteringly gargantuan list of 99 Cinema 4D tutorials is here to end life as we know it!!. Yep...this is the biggest roundup ever to be published on CGtuts+, and it's all Cinema 4d baby!.. Enjoy!!. Toon Drops.
---