Making
Make. Make your own 6-pocket mini pocketbook and stay organized — insatiable need. I'm sure that many of you, like me, are on an eternal quest for organization.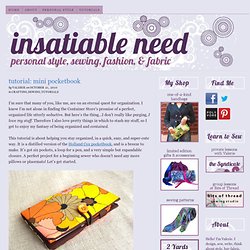 I know I'm not alone in finding the Container Store's promise of a perfect, organized life utterly seductive. But here's the thing…I don't really like purging, I love my stuff. Marble magnets. I finally gave in and made marble magnets.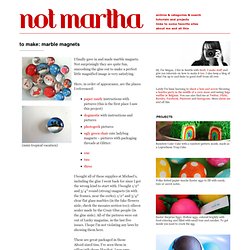 Not surprisingly they are quite fun, smooshing the glue out to make a perfect little magnified image is very satisfying. Here, in order of appearance, are the places I referenced: Invention. Deoroller on Vimeo. Hidden in plain site! Cat litter cabinet. So my husband and I just moved into a new apartment.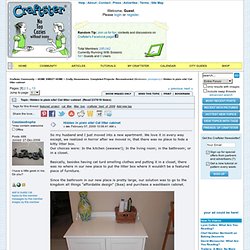 We love it in every way except, we realized in horror after we moved in, that there was no place to hide a kitty litter box. Our choices were: In the kitchen (ewwww!) Kitchen Ideas.
---