Drinks
A drink, or beverage, is a kind of liquid which is specifically prepared for human consumption. There are many types for drinks.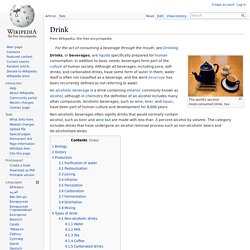 Drinks
Coffee is a brewed beverage prepared from the roasted seeds of several species of an evergreen shrub of the genus Coffea. The two most common sources of coffee beans are the highly regarded Coffea arabica, and the "robusta" form of the hardier Coffea canephora.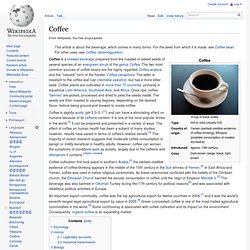 No Impact Necessary » Post Topic » 10 Ways to Reuse Your Morning Coffee Grounds
Pass The Apple Cider Vinegar Please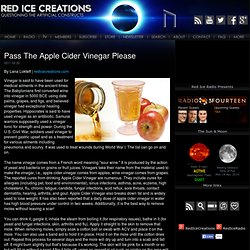 By Lana Lokteff | redicecreations.com Vinegar is said to have been used for medical ailments in the ancient times.