Drinks
A drink , or beverage , is a kind of liquid which is specifically prepared for human consumption. There are many groups for drinks .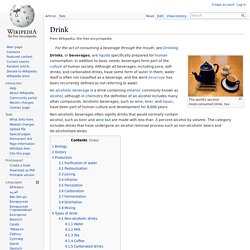 Drinks
Coffee is a brewed beverage with a distinct aroma and flavor, prepared from the roasted seeds of the Coffea plant. The seeds are found in coffee "cherries", which grow on trees cultivated in over 70 countries , primarily in equatorial Latin America , Southeast Asia , India and Africa .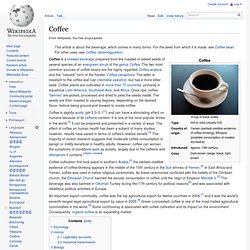 No Impact Necessary » Post Topic » 10 Ways to Reuse Your Morning Coffee Grounds
Pass The Apple Cider Vinegar Please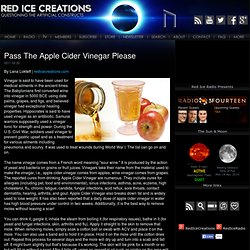 By Lana Lokteff | redicecreations.com Vinegar is said to have been used for medical ailments in the ancient times.