Deep Spirits
Spiritual level / What is Spititual.
User Control Panel • Login. Paths to the Truth. Natural World. The Eclectic Nature Guide In one word, the Natural World section is dedicated to nature.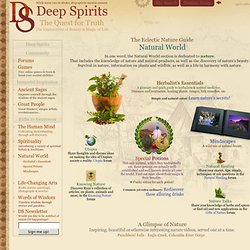 That includes the knowledge of nature and natural products, as well as the discovery of nature's beauty. Survival in nature, information on plants and wildlife, as well as a life in harmony with nature. Herbalist's Essentials. A Glossary of Essential Terms used in Herbalism & Natural Medicine Written & prepared for Deep Spirits by Sabina Nore There are thousands of plants, hundreds of procedures and treatments, and even more ailments.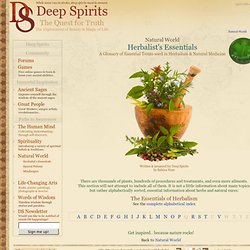 This section will not attempt to include all of them. It is not a little information about many topics, but rather alphabetically sorted, essential information about herbs and natural cures: The Commanding Coin, Essay by David Uzsak. Literally speaking, phantasmagoria is a shifting series of deceptive appearances or illusions, usually either created by a dream or by imagination.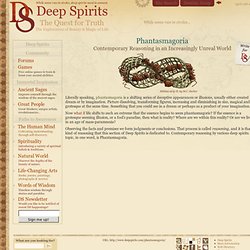 Picture dissolving, transforming figures, increasing and diminishing in size, magical and grotesque at the same time. Something that you could see in a dream or perhaps as a product of your imagination. Now what if life shifts to such an extreme that the essence begins to seem phantasmagoric? If the essence is a grotesque seeming illusion, or a fool's paradise, then what is reality? Deep Spirits - People.
Deep Spirits. Deep Spirits - Google Images. File.php (120×120)
---