Alternatives
New Age, also referred to as the New Age movement or New Age Spirituality, is a spiritual movement whose purpose is to seek the Universal Truth, and for each human to reach its highest potential.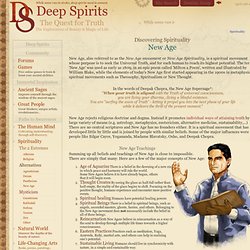 New Age Spirituality
Milton a Poem
Frontispiece to Milton. Milton's intention to "justify the ways of God to men" (from Paradise Lost) appears beneath his depiction by Blake. Milton is an epic poem by William Blake, written and illustrated between 1804 and 1810. Its hero is John Milton, who returns from Heaven and unites with Blake to explore the relationship between living writers and their predecessors, and to undergo a mystical journey to correct his own spiritual errors. Milton was Blake's longest published poem to date, and was printed in Blake's characteristic combination of etched text and illustration supplemented by watercolour. The preface to Milton includes the poem "And did those feet in ancient time", which became the lyrics for the hymn "Jerusalem".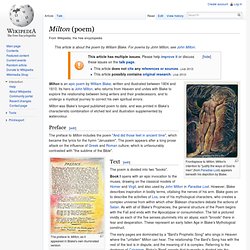 Milton a Poem
milton
Title; E95| MILTON t211Mtitle; E95| a Poem in 2 Books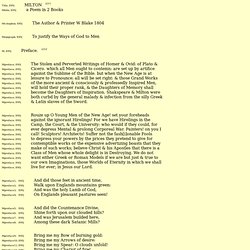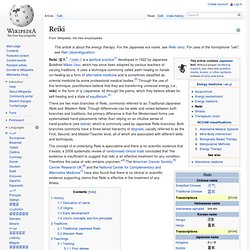 Traditions[edit]
The Age of Aquarius is an astrological term denoting either the current or upcoming astrological age, depending on the method of calculation.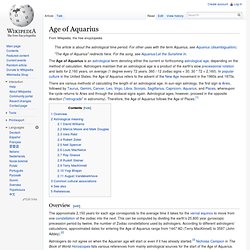 Early reviews of the scientific literature on energy healing were equivocal and recommended further research,[9][10] but more recent reviews have concluded that there is no evidence supporting clinical efficacy.[11][12][13][14][15][16] However, clinical efficacy differs from clinical effectiveness,[17] and research does suggest clinical effectiveness of several energy modalities, where likelihood of benefit outweighs likelihood of harm; research, though, is often preliminary or immature, barring definitive conclusions.[18][19][20][21][22] The theoretical basis of healing has been criticised,[23][24][25][26] research and reviews supportive of energy medicine have been criticised for containing methodological flaws and selection bias[27][28] and positive therapeutic results have been dismissed as the result of known psychological mechanisms.[27][28]
Energy medicine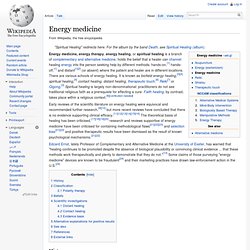 Spiritual beings
Reincarnation is the religious or philosophical concept that the soul or spirit, after biological death, begins a new life in a new body that may be human, animal or spiritual depending on the moral quality of the previous life's actions.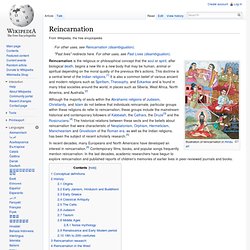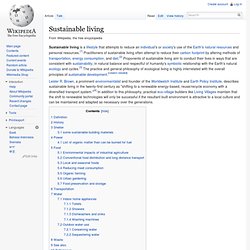 Lester R.
Sustainable living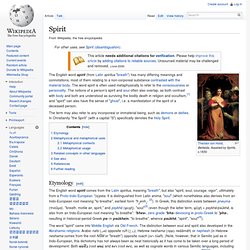 The English word spirit (from Latin spiritus "breath") has many differing meanings and connotations, most of them relating to a non-corporeal substance contrasted with the material body.
Spirit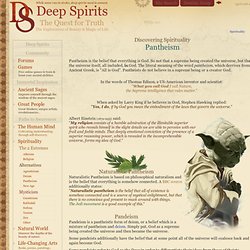 Pantheism, Naturalistic Pantheism & Pandeism\
Discovering Spirituality Pantheism is the belief that everything is God.
Deism & Pandeism
Deism is the belief that a supreme power created the universe and that this, and other truths, can be determined using reason and by observing the natural world. For deists there is no need for faith, nor organized religion in order to come to these conclusions. Most deists don't see holy books and divine revelation as an authoritative source, but rather as interpretations by other humans.
Agnosticism
Agnostosticism is the belief that claims concerning God and certain accompanying religious or metaphysical beliefs cannot be proven either way. The truth is not known so it cannot be argued. In the words of Jorge Luis Borges, a famous Argentinian writer and poet:
Obscurity
'Am I An Atheist Or An Agnostic?' by Bertrand Russell ~ Agnosticis
A Plea For Tolerance In The Face Of New Dogmas