12/11
12/3/2011. 12/5/2011. My God is Love; My God is Peace! This wonderful video was produced by my friend, dragonwhisperer1 on you tube (also go to http:www.gossarmerheart.com for more information).
It is uploaded here with his kind permission for more people to watch, enjoy, and heal their wounds of separation. "Ye are the flowers of one garden... the fruits of one tree; the leaves of one branch; this span of the earth is one country and mankind its citizens... Let not a man glory in this that he loveth his country, let him rather glory in this that he loves the entire universe.
" I wanna be free. I wanna be free:The Monkees I wanna be free, Like the bluebirds flying by me Like the waves out on the blue sea.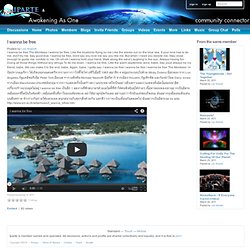 If your love has to tie me, don't try me, Say good-bye. I wanna be free, Dont say you love me say you like me, But when I need you beside me, Stay close enough to guide me, confide in me, Oh-oh-oh I wanna hold your hand, Walk along the sand Laughing in the sun, Always having fun Doing all those things Without any strings To tie me down. I wanna be free, Like the warm september wind, babe, Say youll always be my friend, babe. 12/10/2011. 12/9/2011. 12/13/2011.
---