Random
Life to do list | Funny humor - StumbleUpon
c2052482.r82.cf0.rackcdn.com/images/737/original/FY11-Audited Financial Statements.pdf?1320205055
'Invisible Children' hides the truth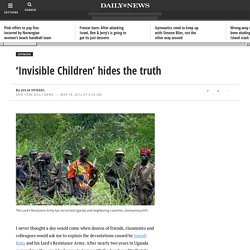 I never thought a day would come when dozens of friends, classmates and colleagues would ask me to explain the devastations caused by Joseph Kony and his Lord's Resistance Army. After nearly two years in Uganda researching the war, I had come to terms with the harsh reality that its horrors would rarely escape regional news. Yet Invisible Children's "Kony 2012" video — with some 100 million Internet views as of the time of this writing — proved me wrong.
David Blaine: How I held my breath for 17 min | Video on TED.com - StumbleUpon
DO IT MOTHERFUCKER DOT COM - StumbleUpon
- StumbleUpon
40 Unwritten Rules to Live By - StumbleUpon
1. Never ask a woman if she wants to have sex by asking her if she wants to have sex. 2.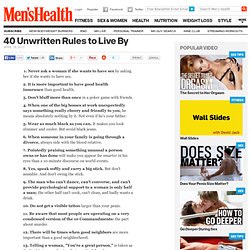 Blog & The Crazy World of Visual Hallucinations - StumbleUpon
Quote-Vs-Reality.jpg (600×1222)
Geekfill - Your daily fill for Geektastic Awesomeness
Lions fed frozen blood during heatwave Geekfiller - Chris 8 hours ago There is just so much douchebaggery going on here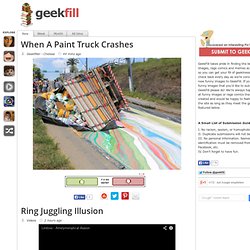 Advertisement Modern Web-building technologies allow designers to realize their most daring and creative ideas. Enhanced interactivity and a remarkable visual appearance can be achieved by means of such tools as Flash, JavaScript and Papervision3D, to name just a few.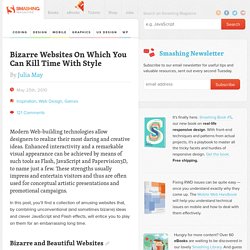 Bizarre Websites On Which You Can Kill Time With Style - Smashing Magazine - StumbleUpon
Automotive 1. Handle a blowout2.
100 Skills Every Man Should Know: 2008s Ultimate DIY List - Popular Mechanics - StumbleUpon