To Buy
Fascinating Lamps by Calabarte | Pondly
Article by Lily I'm a French full time student and a part-time blogger. I like Pondly because it allows me to share what I find on the Internet, for everyone to see. Calabarte is an artist from Poland. He sculpts elaborated patterns on gourds which come from Senegal. When the lamp is switch on, the light amazes us with the fairy atmosphere created.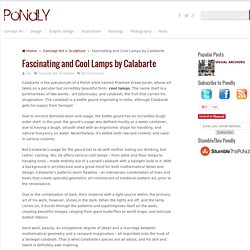 Keyper's Cove by KeypersCove on Etsy
Welcome to Ballistic Publishing
Figure Drawing for All It's Worth
Staedtler Marsgraphic 3000 Duo Watercolor Brush Markers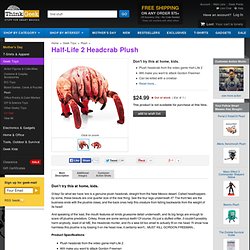 G'day! So what we have 'ere is a genuine plush headcrab, straight from the New Mexico desert. Called headhoppers by some, these beauts are one quarter size of the real thing. See the four legs underneath it? The front two are the business ends with the plushie claws, and the back ones help this creature from falling backwards from the weight of its head! And speaking of the 'ead, the mouth features all kinds gruesome detail underneath, and its big fangs are enough to scare off plushie predators.
Half-Life 2 Headcrab Plush
Batman: Dark Knight Returns
The Amazing Desktop Dinosaur Plant
This one-of-a-kind plant has lived on the Earth for over 290 million years and has the ability to "come back to life" (much like the undead) over and over again for hundreds of years! Simply place this seemingly dead ball of foliage in water and within hours it transforms into a vibrant green blood-sucking evergreen. Ok, we are kidding about the blood-sucking part.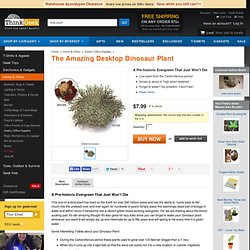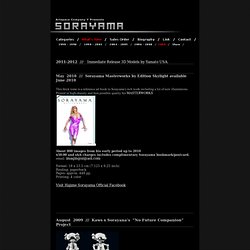 Hajime Sorayama Official | What's new?
May 2010 /// Sorayama Masterworks by Edition Skylight available June 2010 This thick tome is a reference art book to Sorayama's rich work including a lot of new illustrations.Printed in high-density and best possible quality his MASTERWORKS About 800 images from his early period up to 2010$50.00 and s&h charges includes complimentary Sorayama bookmark/postcard.email: imagingoz@aol.com Format: 18 x 23.5 cm (7.125 x 9.25 inch)Binding: paperbackPages: approx. 448 pp.Printing: 4 color
WonderWorld Artbook - Preorders closed by *einlee on deviantART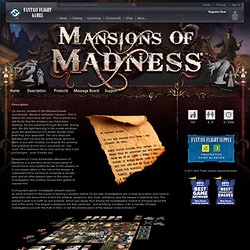 Description Up ahead, isolated in the Massachusetts countryside, stands a secluded mansion. This is where the clues have led you. This is where you will finally find the answers you have been seeking. As you advance through the cold, driving rain, the dim light dancing in the ornate windows gives the appearance of a dozen sinister eyes watching your approach.
Mansions of Madness - Description
When photographer James Mollison was asked to do a project on children's rights, he found himself thinking back to his childhood bedroom and the deep importance it played in his upbringing. Taking that idea with him around the world, he photographed a diverse cross section of children and the bedrooms they call home. His moving images remove the children from their home environment, showing them before a neutral background that mostly hides their economic status as if to say "kids are just kids." Only when their bedroom is observed, however, does the full scope of their living situation become poiniently clear. Where Children Sleep, a beautiful hardcover book featuring 112 color photographs is now available from chrisboot.com. If you enjoyed these photographs, you might also enjoy our post "Slumdog Photographer of the Decade"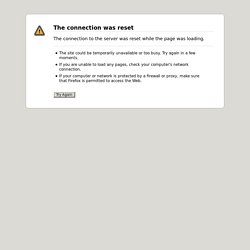 Where Children Sleep: A Diverse World of Homes