Art & Graphic Design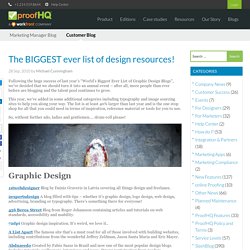 Following the huge success of last year's "World's Biggest Ever List of Graphic Design Blogs", we've decided that we should turn it into an annual event – after all, more people than ever before are blogging and the talent pool continues to grow. This year, we've added in some additional categories including typography and image sourcing sites to help you along your way. The list is at least 40% larger than last year and is the one stop shop for all that you could need in terms of inspiration, reference material or tools for you to use. So, without further ado, ladies and gentlemen…. drum-roll please! Graphic Design 1stwebdesigner Blog by Dainis Graveris in Latvia covering all things design and freelance.
Sketchoholic.com | Drawing Contest: Sketch-o-daily Friday October 15th
Welcome to characterdesigns.com! We are a site dedicated to providing artistic resources to students and professionals alike, and we're best known for our extensive figure photo references and texture photosets. Feel free to browse around and thank you for stopping by! -Hong Ly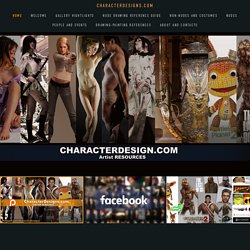 Claire Hummel Interview Claire Hummel: Designer CLICK HERE TO GO TO THE INTERVIEW AND SEE HER GALLERY Media: Adobe Photoshop Email ThisBlogThis!Share to TwitterShare to Facebook Victoria Ying Interview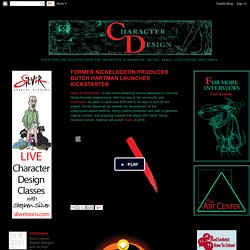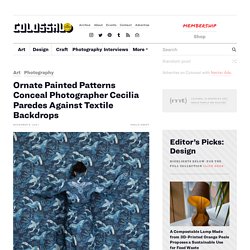 Remember Summertime Scrap Tires Sailing Hay Bales Summer Toboggan Run Isar Nuclear Power Plant
Get Creative, Be Inspired! Animation and VFX Benjamin Venancie 2014 Reel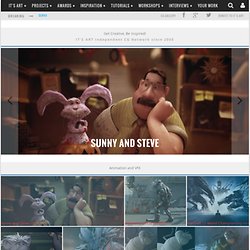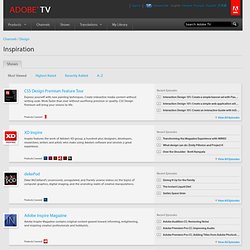 TV
Inspiration CS5 Design Premium Feature Tour Express yourself with new painting techniques.
Tutorial Introduction: A lot of people are making them. A lot of people suck. We don't suck, and neither do you.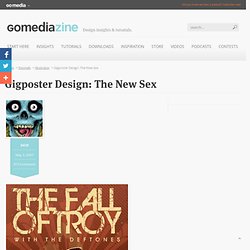 The new Palomino Blackwing 602 pencil is a fine tribute to the Eberhard Faber Blackwing 602
I started writing about the Eberhard Faber Blackwing 602 pencil in December of 2002. A lot of people love this pencil, not only for its soft lead, but for its unique eraser and ferrule, its metallic dark gray finish, and for its motto: "Half the pressure, twice the speed." At $.50 each the pencil was quite expensive compared to other pencils. It was discontinued in 1998, and by 2002 the price had jumped to $20 per pencil on eBay. And because the pencil is no longer in production, a cult has formed around it. There is even a blog called the Blackwing Pages: Celebrating the Genuine 602.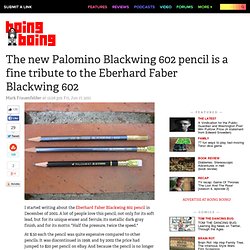 3D Animated Movies Pixar Animation Movie related, movie companions Star Wars