Substitute Teaching
Education World® : Curriculum : Sub Station: Tips and Resources. Looking for a quick lesson that can be used anytime, anywhere?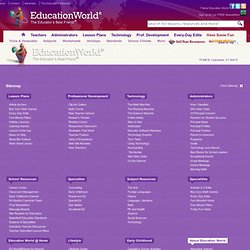 Need something to fill those ten minutes before the lunch bell? Want to add some games to your bag of tricks? We've got the resources you need in our Sub Station, a special resource for substitute teachers that every classroom teacher will love! Are you trolling for extra activities and projects to have at your fingertips before walking into a classroom? Dock at Education World's Sub Station to find lots of helpful hints and resources! Substitute teachers advice and tips for teaching in elementary s. Substitute Teaching Tips - Tips for substitute teachers source Substitute Folders and Binders - Not sure what types of material to leave for your substitute.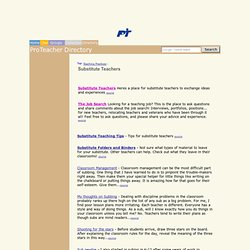 Other teachers can help. Check out what they leave in their classrooms! Source. Course Online Training System. This powerful and effective 8-10 hour online training course is for current or prospective substitute teachers.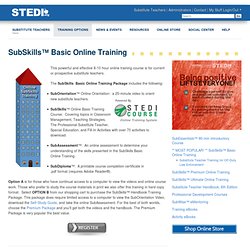 The SubSkills Basic Online Training Package includes the following: SubOrientation™ Online Orientation: a 25-minute video to orient new substitute teachers. SubSkills™ Online Basic Training Course: Covering topics in Classroom Management, Teaching Strategies, The Professional Substitute Teacher, Special Education, and Fill-In Activities with over 70 activities to download. SubAssessment™: An online assessment to determine your understanding of the skills presented in the SubSkills Basic Online Training. SubDiploma™: A printable course completion certificate in .pdf format (requires Adobe Reader®). Teacher Lesson Plans, Printables & Worksheets by Grade or Subjec.
Teaching Resources, Ideas, Lesson Plans, and Tools for Teachers. Sign in -or- Register Where Teachers Come First bookwizardMy Book Lists GO Instant access to reproducibles.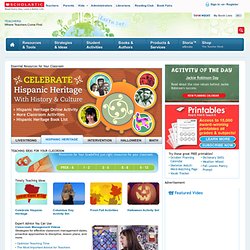 Mystpage. Four clues to a mystery word are provided.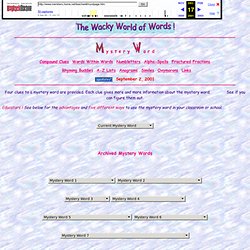 Each clue gives more and more information about the mystery word. See if you can figure them out. Educators ! See below for the advantages and five different ways to use the mystery word in your classroom or school. Ohio Center for Substitute Teachers Questions.
---