Substitute Teaching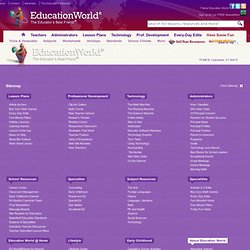 Looking for a quick lesson that can be used anytime, anywhere? Need something to fill those ten minutes before the lunch bell?
Education World® : Curriculum : Sub Station: Tips and Resources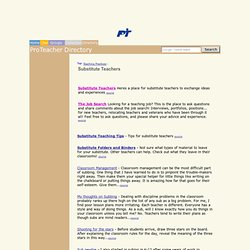 Teaching Practices :
Substitute teachers advice and tips for teaching in elementary s
Course Online Training System
This powerful and effective 8-10 hour online training course is for current or prospective substitute teachers. The SubSkills Basic Online Training Package includes the following: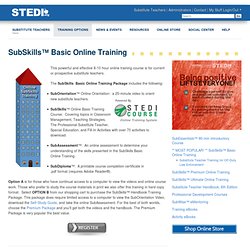 Sign in -or- Register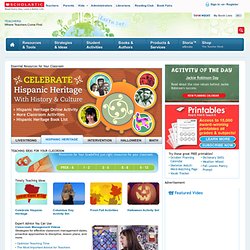 Teaching Resources, Ideas, Lesson Plans, and Tools for Teachers
mystpage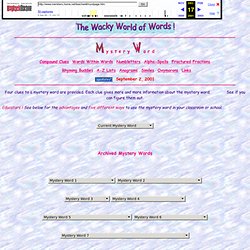 Four clues to a mystery word are provided.
Ohio Center for Substitute Teachers Questions