Wellyeahmakeme
Here's some of my vintage-inspired DIY projects from my August 21st wedding! Antique shutter screen with seating cards – I attached vintage skeleton keys to tags and hung them on the shutters with mini-clothespins.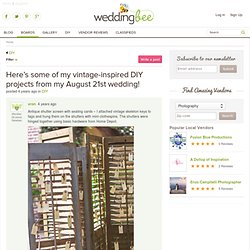 The shutters were hinged together using basic hardware from Home Depot. Program fans – I made silhoutettes of my husband and I, and a friend helped design the border on the front. I printed 100 fronts, cut them out, and glued on the handles. Then I designed and printed and cut out the backs of the programs, and glued them on. I bought cheap, plain cocktail napkins and goccoed on the heart that we used throughout our wedding.
Swatchbook Weddings » Blog Archive » 21 ITEMS: Wedding Day Emergency Kit. Let's be honest, ladies.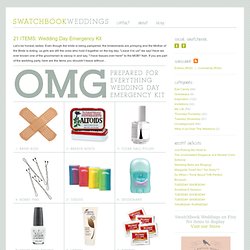 Even though the bride is being pampered, the bridesmaids are primping and the Mother of the Bride is doting, us girls are still the ones who hold it together on the big day. "Leave it to us!" We say! DIY Makeup-Organizing Magnetic Board - StumbleUpon. How to French Braid Hair. Whole Wheat BBQ Shrimp Flatbreads. Lookie here… I made you a snack!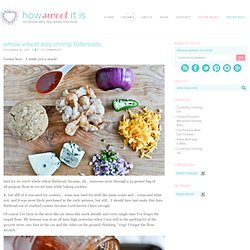 And it's on 100% whole wheat flatbread, because, uh… someone went through a 25-pound bag of all-purpose flour in record time while baking cookies. K, not allll of it was used for cookies… some was used for stuff like pizza crusts and… rouxs and what not, and it was most likely purchased in the early autumn, but still… I should have just make this darn flatbread out of crushed cookies because Lord knows I have enough. Of course I've been to the store like six times this week already and every single time I've forgot the stupid flour. Chocolate Chip Oatmeal Cupcakes with Cinnamon Sugared Chip Frosting. Cake fo' life.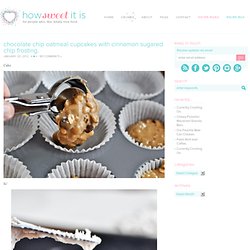 Chocolate Lover's Cupcakes. Roses are red… violets are blue… I made you cupcakes that I hope you will chew.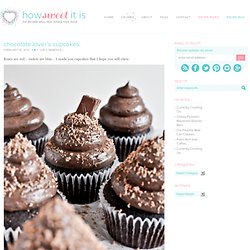 Yes yes yes. And yes. Sooooo it's supposedly the most romantic day of the year and stuff and I can't think of anything more romantic than face planting into a pile of that frosting with the one you love. Brown Sugar Cupcakes with Peanut Butter Brown Sugar Frosting. Oooooh.My.Gosh.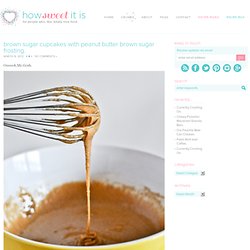 Let's talk cupcakes. Some people think they are overrated. I tend to agree when they cost $6.50 a pop and crumble in your hand like fallen plaster or require chugging a gallon of milk to cancel out the dryness. And I don't even drink milk. Toasted Sesame Ginger Salmon. Heeeey.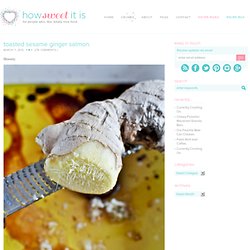 Right now, I'm staring blankly at this picture of hairy ginger. Sort of freaky right? It's last night. I'm watching new-school 90210, as opposed to old-school 90210. Spicy Parmesan Shrimp Skillet. Let's talk about your dinner tonight.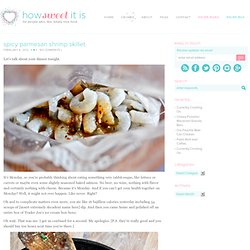 It's Monday, so you're probably thinking about eating something very rabbit-esque, like lettuce or carrots or maybe even some slightly seasoned baked salmon. No beer, no wine, nothing with flavor and certainly nothing with cheese. Because it's Monday. The Beatles Player - StumbleUpon. 17 pounds in two weeks, without much effort by kalima on Lose 10 pounds on 43 Things - StumbleUpon. Breakfast is truly the most important meal of the day; not in food amount, but because it's the first food intake, it defines how you start your day.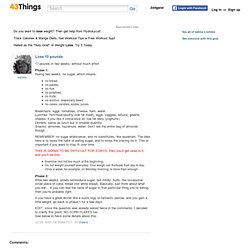 Now, when you write that your stomach feels awful, what do you mean exactly? Are you hungry? A fansite dedicated to BBC Sherlock | Sherlockology. Speedy's Sandwich Bar & Cafe. Shopping in London – London shops and Shopping Guides – Time Out London. Discover What To Do in London Theatre, Art, Music, Bars and Pubs, Theatre, Festivals, Attractions, Restaurants. Crown River Cruises | Tour Cruises.
The Circular Cruise is truly a Hop-on, Hop-off service, offering passengers unlimited travel throughout the day enabling travellers to disembark and re-embark at any of the en-route piers that the vessels call at on their way downstream to St.Katharine's Pier.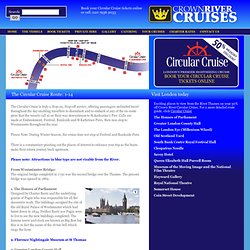 Calls are made at Embankment, Festival, Bankside and St Kathrines Piers, then non stop to Westminster throughout the year. Please Note: During Winter Season, the cruise does not stop at Festival and Bankside Piers There is a commentary pointing out the places of interest to enhance your trip as the boats make their return journey back upstream. HOME - Free British Afternoon Tea Guide. Harry Potter Real Locations - photo 6. 101 Things to do in London – The Ultimate Guide – Time Out London. Welcome to the definitive guide to getting the most out of London: our list of the 101 best things to do in the capital, which has been put together by Time Out's troop of expert writers and editors (along with suggestions from well-known London bloggers).
Our roll call represents the very best this city has to offer – from top museums and cultural days out to great shops and markets and restaurants, with a few unique tours of London along the way. See the full list or choose a category below to get started... Londonist: London News, Food, Arts & Events. The East End Thrift Store. Städtetipps von Insidern: London - Lieblingsorte in London - Bild 1 - Reise. In Reiseführern finden Touristen "Städte-Klassiker", doch selten steht darin, wo der beste Platz für ein Picknick ist oder wann außergewöhnliche Clubs öffnen. Der City-Blog "Spotted by Locals" führt deshalb zu den Lieblingsorten lokaler Blogger. Für sueddeutsche.de haben Insider die besten Tipps für zehn Städte zusammengestellt. In dieser Woche verraten Londoner, welche Orte sie in ihrer Stadt lieben.
London
The Art of Doing Stuff. THE DINER. Rootmaster - Brick Lane. 1 check-in here ROTD 29/1/2011 Setting: A stationary bus. Not much to elaborate on, other than the kitchen is on the lower deck, and the upper deck is the dining room that can hold up to 28 people - it's an intimate space. When people are walking up the stairs, you feel the bus shake. Because of the snow and cold, the ceiling was sweating from condensation - the staff tried their best to minimize it by wiping the moisture from the ceiling but I did still get dripped on. Stuff.
Drinks
Blogs. Tv. Learn. Music. Travel. Beauty. Photos. Food. Vips. News. Read. Shopping.
---