Writing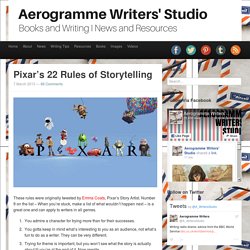 These rules were originally tweeted by Emma Coats , Pixar's Story Artist. Number 9 on the list - When you're stuck, make a list of what wouldn't happen next – is a great one and can apply to writers in all genres. You admire a character for trying more than for their successes. You gotta keep in mind what's interesting to you as an audience, not what's fun to do as a writer.
5 Ways to Become a Better Writer in 2012 — @TMGmedia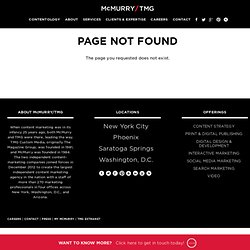 I wrote my face off in 2011.
Doesn't matter what you call it: writer's block or creative block or simply "Where is my inspiration when I need it?!" All creative individuals find their work coming less easily at some times than others. That's when you need strategies, and plenty of them. There are at least 90 such tips, tools, and techniques in , edited by Alex Cornell, with a foreword by Erik Spiekermann.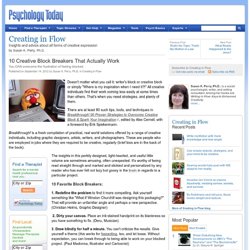 Give up sitting dutifully at your desk. Leave your house or apartment. Go out into the world.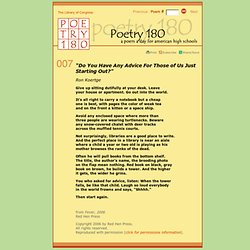 The following essay was previewed in the class that Stephen Graham Jones taught for LitReactor, Your Life Story Is Five Pages Long . 1. The reader should never have to work to figure out the basics of your story.