Jewelry and Clothing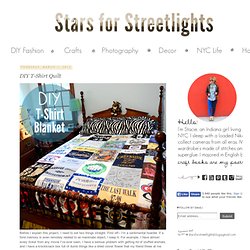 Before I explain this project, I need to set two things straight. First off-- I'm a sentimental hoarder. If a fond memory is even remotely related to an inanimate object, I keep it.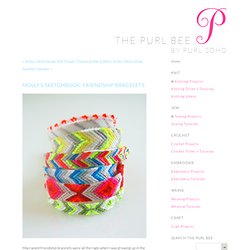 Macraméd friendship bracelets were all the rage when I was growing up in the eighties. All the girls at my school would obsessively make them for one another in a dizzying variety of colors, widths, and patterns. It's amazing, thinking back, that such young girls could make such beautifully intricate accessories. I, of course, tried my hand at making them as well. I would ride my bike down to the five-and-dime store and pick out the most sophisticated color combinations of embroidery floss I could find, but when it came to the actual macramé I never got beyond plain stripes.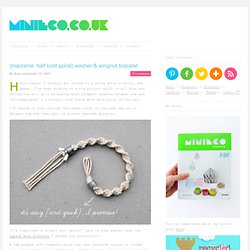 By Kate on October 25, 2011 H ello there! I finally got around to posting after a hectic few weeks.
Yes, I am a nerd. I came up with a brilliant idea for a Harry Potter t-shirt and I couldn't resist. "Expecto Patronum!"