Storage
Backup. Virtualization. San. VMTN Discussion Forums: Failover: EVA8K <-> EVA8K. Six steps to ILM implementation. Stage 1: Identify the need.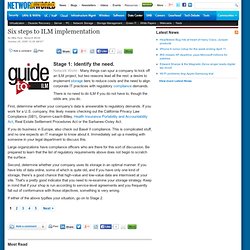 Network World - Many things can spur a company to kick off an ILM project, but two reasons lead all the rest: a desire to implement storage tiers to reduce costs and the need to align corporate IT practices with regulatory compliance demands. There is no need to do ILM if you do not have to, though the odds are, you do. First, determine whether your company's data is answerable to regulatory demands. Online file storage | Livedrive. Remember everything. | Evernote Corporation. Macfuse - Google Code. Please Note: This project is no longer being maintained.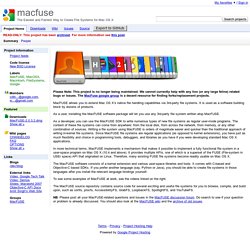 We cannot currently help with any lion (or any large feline) related bugs or issues. The MacFuse google group is a decent resource for finding forks/replacement projects. MacFUSE allows you to extend Mac OS X's native file handling capabilities via 3rd-party file systems. It is used as a software building block by dozens of products.
---