Reisen
Maha Tours
Ihren Partner für individuelle Reisetrips und Dienstleistungen Für Individualreisende biete ich den Transport von und zum Flughafen, sowie die Unterbringung in einem Hotel oder Guesthouse, entsprechend Ihren Vorstellungen. Aber einen Besuch in Sri Lanka sollte man nicht nur im Hotel verbringen. In meinem Land gibt es neben traumhaften Stränden auch noch sehr viele andere Sehenswürdigkeiten, die ich Ihnen gerne näherbringen würde.
Chichen Itza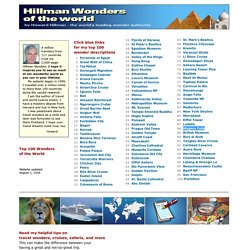 How many of the 100 Wonders of the World have you seen? Top 100 Wonder rankings Click blue links for my candid tips
This is the Life
discoverLosAngeles.com - LA INC. The Los Angeles Convention and Visitors Bureau - discoverLosAngeles.com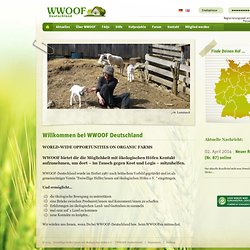 WWOOF-Deutschland wurde im Herbst 1987 nach britischem Vorbild gegründet und ist als gemeinnütziger Verein "Freiwillige Helfer/innen auf ökologischen Höfen e.V. " eingetragen. Und ermöglicht… die ökologische Bewegung zu unterstützen eine Brücke zwischen Produzent/innen und Konsument/innen zu schaffen Erfahrungen im ökologischen Land- und Gartenbau zu sammeln mal raus auf´s Land zu kommen neue Kontakte zu knüpfen… Wir würden uns freuen, wenn Du bei WWOOF-Deutschland bzw. beim WWOOFen mitmachst.
WWOOF-Deutschland