Powershell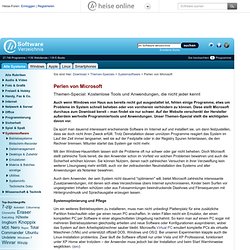 Auch wenn Windows von Haus aus bereits recht gut ausgestattet ist, fehlen einige Programme, etwa um Probleme im System schnell beheben oder von vornherein verhindern zu können. Diese stellt Microsoft durchaus zum Download bereit – man findet sie nur schwer. Auf der Website verschenkt der Hersteller außerdem wertvolle Programmiertools und Anwendungen. Unser Themen-Special stellt die wichtigsten davon vor. Da spürt man dauernd interessant erscheinende Software im Internet auf und installiert sie, um dann festzustellen, dass sie doch nicht ihren Zweck erfüllt. Trotz Deinstallation dieser unnützen Programme reagiert das System im Lauf der Zeit immer langsamer, weil sie auf der Festplatte oder in der Registry Spuren hinterlassen, die den Rechner bremsen.
Perlen von Microsoft, Themen-Special im heise Software-Verzeichnis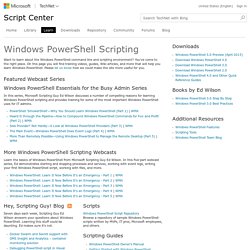 PowerShell Essentials for the Busy Admin (Part 1 of 5): PowerShell 'SmowerShell'—Why You Should Learn Windows PowerShell Series: Part 1 of 5 Duration: 58 minutes 17 Seconds Date: March 26, 2012 In this session, Microsoft Scripting Guy Ed Wilson discusses a number of compelling reasons for learning Windows PowerShell scripting. These reasons include: It is powerful and provides the ability to collect and consolidate information from multiple remote systems into a centralized view of the data.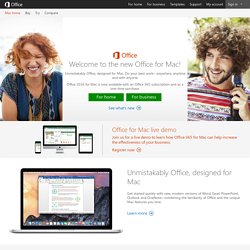 Why you'll love Office for Mac Office for Mac 2011 is professional, compatible, and familiar. And it enables you to work with virtually anyone, anywhere. What's new in Office 2011?