Other (to watch)
PowerPivot for Excel is an Excel 2010 add-in that allows users to pull data from... Create a PivotTable using PowerPivot Data. A transcript is provided below.
Learn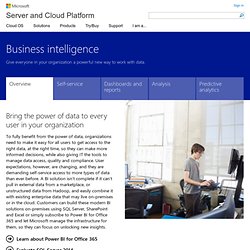 Creating a Pivot Table in Microsoft Excel 2007 Video
Microsoft Excel Pivot Tables Tips and Tricks from Excel Tip .com / Microsoft Excel Tips / All Tips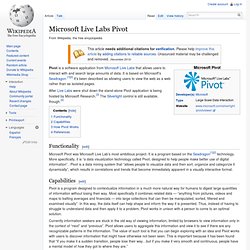 Pivot is a software application from Microsoft Live Labs that allows users to interact with and search large amounts of data. It is based on Microsoft's Seadragon . [ 1 ] [ 2 ] It's been described as allowing users to view the web as a web rather than as isolated pages. [ 3 ] After Live Labs were shut down the stand-alone Pivot application is being hosted by Microsoft Research. [ 4 ] The Silverlight control is still available, though. [ 5 ] [ edit ] Functionality Microsoft Pivot was Microsoft Live Lab's most ambitious project. It is a program based on the Seadragon [ 1 ] [ 2 ] technology.
Microsoft Live Labs Pivot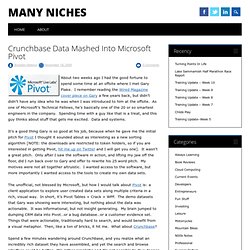 Crunchbase Data Mashed Into Microsoft Pivot
About two weeks ago I had the good fortune to spend some time at an offsite where I met Gary Flake. I remember reading the Wired Magazine cover piece on Gary a few years back, but didn't didn't have any idea who he was when I was introduced to him at the offsite. As one of Microsoft's Technical Fellows, he's basically one of the 20 or so smartest engineers in the company. Spending time with a guy like that is a treat, and this guy thinks about stuff that gets me excited. Data and systems.
ms pivot
pivotcollectiontools - Release: Pivot Tools Collection Beta 1
OOZAA
Keith Teare was hanging around the Real-Time CrunchUp today showing off his newest project – Speedi.ly . What does Speedi.ly do? One thing, very well and at scale. Speedi.ly takes a piece of content, or grabs the content from a URL, and analyzes it. It does this very fast and it outputs some key data.
Getting To The SuperTweet: Speedi.ly Classifies The Real Time We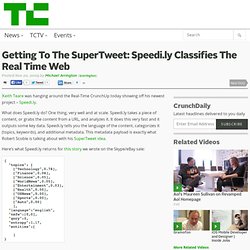 TFTS – Technology, Gadgets & Curiosities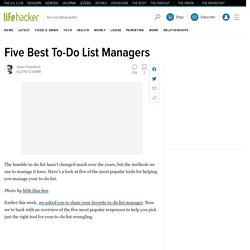 Five Best To-Do List Managers
The humble to-do list hasn't changed much over the years, but the methods we use to manage it have. Here's a look at five of the most popular tools for helping you manage your to-do list. Photo by little blue hen . Earlier this week, we asked you to share your favorite to-do list manager . Now we're back with an overview of the five most popular responses to help you pick just the right tool for your to-do list wrangling.
Pogoplug