Other (to watch)
What is Pivot? Learn. Capabilities Self-service Excel provides new self-service capabilities and empowers users with data discovery, analysis, and visual exploration.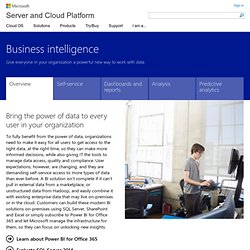 Creating a Pivot Table in Microsoft Excel 2007 Video. Pivot tables are my favorite feature in all Excel.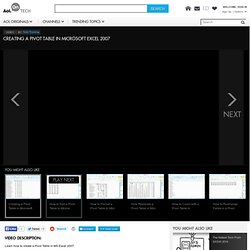 We are going to start here and we are going to open a file. Use file, Open, choose Project Files and let us go to Lesson Two and open the O1 pivot table as well. The data set that we are going to be working with on this lesson is about 200 rows. We have Region, Product, Date, Customer, Quantity, Revenue, and Cost of Good Sold and Profit. Microsoft Excel Pivot Tables Tips and Tricks from Excel Tip .com / Microsoft Excel Tips / All Tips. To group by quarters when reporting on a fiscal year basis: 1.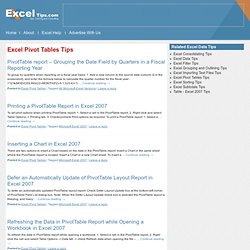 Add a new column to the source data (column G in the screenshot), and enter the formula below to calculate the quarter number for the fiscal year: ="Q"&(MOD(CEILING(22+MONTH(F2)-9-1,3)/3,4)+1) … Continue reading To set print options when printing PivotTable report: 1. Select a cell in the PivotTable report. 2. Right click and select Table Options -> Printing tab. 3. Check/uncheck Print options as required. Microsoft Live Labs Pivot. Pivot is a software application from Microsoft Live Labs that allows users to interact with and search large amounts of data.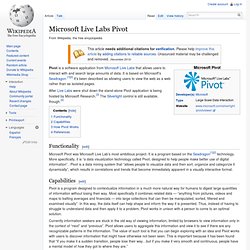 It is based on Microsoft's Seadragon.[1][2] It's been described as allowing users to view the web as a web rather than as isolated pages. After Live Labs were shut down the stand-alone Pivot application is being hosted by Microsoft Research.[3] The Silverlight control is still available, though.[4] Functionality[edit] Microsoft Pivot was Microsoft Live Lab's most ambitious project.
It is a program based on the Seadragon[1][2] technology. Crunchbase Data Mashed Into Microsoft Pivot. About two weeks ago I had the good fortune to spend some time at an offsite where I met Gary Flake.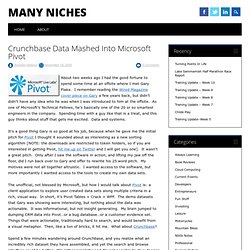 I remember reading the Wired Magazine cover piece on Gary a few years back, but didn't didn't have any idea who he was when I was introduced to him at the offsite. As one of Microsoft's Technical Fellows, he's basically one of the 20 or so smartest engineers in the company. Spending time with a guy like that is a treat, and this guy thinks about stuff that gets me excited. Data and systems. Ms pivot. Pivotcollectiontools - Release: Pivot Tools Collection Beta 1. OOZAA. Getting To The SuperTweet: Speedi.ly Classifies The Real Time We. Keith Teare was hanging around the Real-Time CrunchUp today showing off his newest project – Speedi.ly.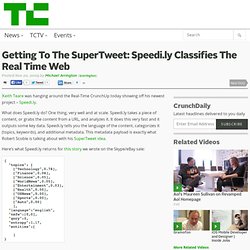 What does Speedi.ly do? One thing, very well and at scale. Speedi.ly takes a piece of content, or grabs the content from a URL, and analyzes it. It does this very fast and it outputs some key data. TFTS – Technology, Gadgets & Curiosities. Five Best To-Do List Managers. If this is the list I'm voting paper.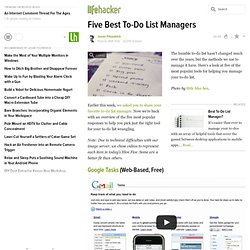 Google tasks fails because it requires always on internet access and I don't wish to pay for that. And even if I did there's a substantial portion of my commute where cell networks do not reach. RTM - I'm giving it an other try but there's still a number of annoyances in it and because it isn't tied to my calendar it'll never be 100%. The Mac app - no comment. I may have to check out Toodledo.
Pogoplug.
---