Funny
KeepBusy.net - Be Entertained
Whose Line is it Anyway?
Epic Fail Funny Videos and Funny Pictures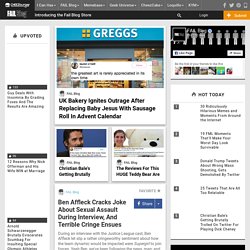 Most Upvoted 293 votes TARDIS App? 76 votes Granbull the Fairy
The Escapist
Cracked.com - America's Only Humor & Video Site Since 1958
wwwBLACK20com's Channel
ZUG: Real-Life Pranks, Stunts, and Experiments
Yahoo Answer Fails
GorillaMask.net: Where Productivity Goes to Die
FML: Your everyday life stories
::iLL WiLL PreSS:: HOME OF NEUROTICALLY YOURS, 4Y-RECORDS & MORE.
There, I Fixed It - Redneck Repairs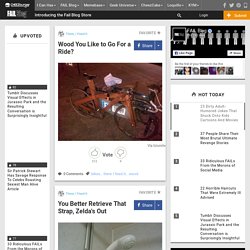 Scott DeSimon, writer at http://www.bonappetit.com/ stumbled across a quick and fun way to make a large quantity of corn on the cob. Get a large cooler, throw in the corn and add a couple quarts of boiling water... that's it. 30 minutes later the corn was cooked perfectly and ready to eat. I can't be the only one that has never hear of this. Have any of you tried this? Any other easy kitchen hacks you think a lot of people don't know about?
Damn You Auto Correct! - Funny iPhone Fails and Autocorrect Horror Stories
Lolcats 'n' Funny Pictures of Cats - I Can Has Cheezburger?
Most Upvoted 1661 votes A Little Snow Won't Stop Me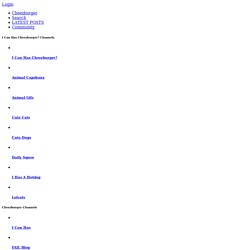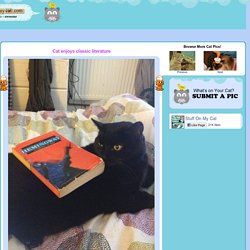 Stuff On My Cat - Stuff + Cats
Stuffonmycat.com thousands of funny cat pictures. We have the most interesting cat photos for your viewing pleasure. We're here to amuse you and no one does it better than Stuffonmycat. These amazing cat pictures will have you laughing, smiling and simply in awe at how much stuff there is to put on your cat! Not to mention the variety of all our pictures.