Site Construction
Free website builder - SnackWebsites. Weebly - Create a free website and a free blog. Narnia Tumblr theme by blink and it's over | Theme Cloud. Welcome to Narnia, a theme created with magic by blink and it's over - every theme can be unique. 6 months of design, development and lots of sleepless nights has allowed Narnia to come to life.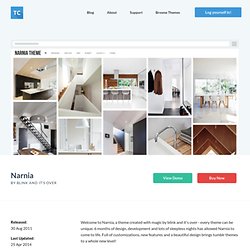 Full of customizations, new features and a beautiful design brings tumblr themes to a whole new level! Up to 7 columns of posts - Choose between 1 and 7 posts and make use of the whole screen. Alternate header - Choose between a top menu bar, centered page title and no header at all. Check the previews for an example. Beginner's Guide - Weebly Support. Our themes don't have sliders... Because sliders suck.
California Get Your Business Online - Easy, fast and free websites from Google.
Advertising
Analytics & Statistics. Authorship. Conversion Testing. E-Commerce. Landing Pages. Site Analysis. Usability. Web Standards. WordPress.
Website Flare. Meta Tag/Description, Geo Tag, Sitemap & KML.
Blog Networking
Ntm2532. Web Design Collection. HTML5 tricks. Frames Suck Most of the Time (Jakob Nielsen's Alertbox December 1996) Topics Author Recent Articles Popular Articles.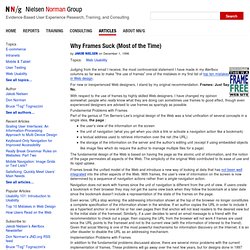 WhereAreSemantics-AI-Mag-FinalSubmittedVersion2.pdf (Objet application/pdf)
---