Conversion Testing
Get flash to fully experience Pearltrees
WordPress Landing Pages Create landing pages for your WordPress site. Monitor and improve conversion rates, run A/B split tests, customize your own templates and more.
It's a fact of life that when people hire a web designer, they don't just want a website, they want a website that does something! There can be a world of difference between these two things. The "action" they need the website to take for them can be one of several common things: selling products for their business (an e-commerce site), generating sales leads, and/or providing free information in the hope that the visitor will make a purchase from the company at a later date. These aims differ slightly for some sites, like non-profits, blogs and communities; however business sites in general aim to generate revenue by one of the above methods. Sometimes the client will split up these functions between two separate businesses – the website development will be taken care of by "Best Ever Web Designers Incorporated", while the marketing is done by "Your Ad Here Pty Ltd".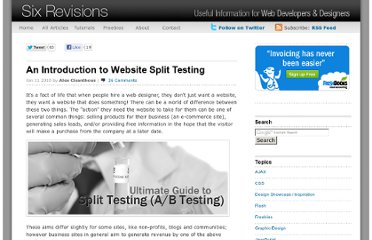 The talented (and wildly attractive) team at Pen Island Studios have been at it again, this time bringing you this killer video that shows you how to increase conversions without changing copy. The report is free and the content can change your life!