Color Tools
Create Color Palette for Keynote Presentations
The following is a list of colors .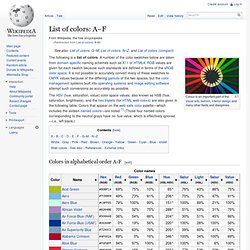 The Effect of Color | Off Book | PBS
List of colors (compact) - Wikipedia, the free encyclopedia
First published Mon Dec 1, 1997; substantive revision Thu Oct 11, 2012 Colors are of philosophical interest for a number of reasons. One of the most important reasons is that color raises serious metaphysical issues, concerning the nature both of physical reality and of the mind. Among these issues are questions concerning whether color is part of a mind-independent reality, and what account we can give of experiences of color. These issues have been, and continue to be, inextricably linked with important epistemological and semantic issues. 1.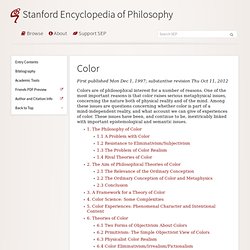 Color
Color Palette Generator URL of image: Make color schemes.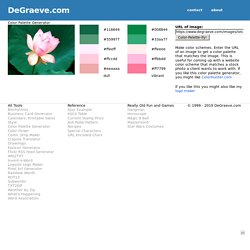 Cool Toolsfor 21st Century Learners - CoolTools Drawing Painting
With multi-color gradients This application allows you to generate color faded gradients that can be tiled to create colorful and viberant backgrounds for webpages, tables, text, and whatever else you can think of.
Gradient Image Generator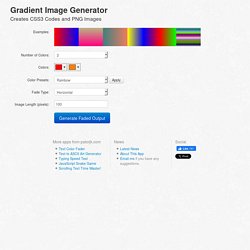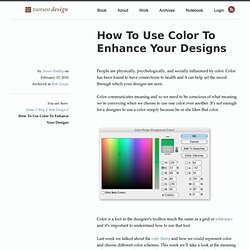 How To Use Color To Enhance Your Designs - Vanseo Design
People are physically, psychologically, and socially influenced by color.
Web Help: Color Palette Generator
I use photoshop's eyedropper tool to pull color profiles from images, but I know that not everyone has photoshop...and even if you do, you might just fall in love with this Color Palette Generator (found via Nicole Tattersall ) because it will do all the work for you. Simply insert the direct image link and presto-change-o before your eyes will appear a lovely little color palette for you to use it whatever inspiring way you'd like. Have fun! Here's how it works: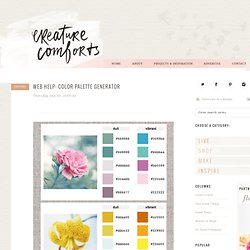 What Color is this? in 9 languages
I've always wanted to re-do some of the scientific studies of the past, like the World Color Survey .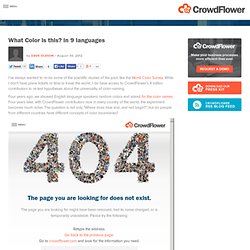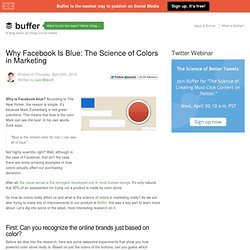 Why is Facebook blue?
Video Color Workflow on Vimeo