Musique // Music
Timebomb - Les bidons veulent le guidon
WARNING: These historical recordings may contain offensive or inappropriate language.
Jukebox à l'ancienne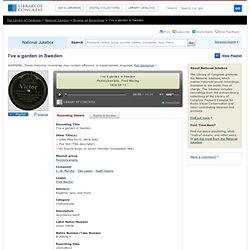 COYOTE KISSES
RONE
Mr.Troy's
unnamed pearl Premieres Hear Kevin Devine Cover Elliott Smith's "King's Crossing" From the forthcoming Fadeaway Records comp. Premieres Big Ups' Debut Album Will Fuck You Up Check out the explosive debut album from the Brooklyn band. Premieres Listen to Joywave's Remix of Say Lou Lou's "Better in the Dark" Australian/Swedish identical twins return with this darkly dancey Joywave remix. Premieres Neighborhood Brats Sound Like a Female-Fronted Black Flag Check out a new song from the West Coast punk band. Black Lips Announce Spring Tour Starting in March It kicks off in March.
Urban Cone
The Glitch Mob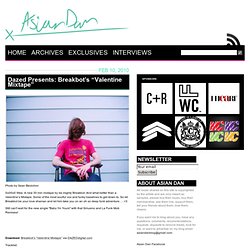 Dazed Presents: Breakbot's "Valentine Mixtape"
Photo by Sean Beolchini 0o00o0 Wee.
Danger – 11h30