Template
Sleek Coming Soon Page Design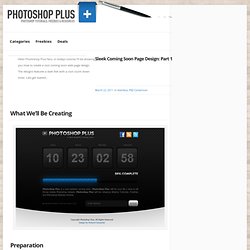 What We'll Be Creating Preparation Create a new document (Ctrl + N) 1200 x 600 pixels with a white #ffffff background.
NOTE: This post was originally posted on January 12th 2011. However, I still receive requests for quality xhtml templates and these templates remain great quality. Whilst WordPress is hugely prevalent, many designers and amateurs still regularly need a simple html template for their work.
34 Free & Beautiful xHTML/CSS Templates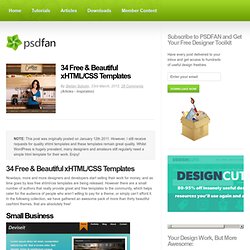 Advertisement It's hard to believe that a year has passed since our last WordPress theme collection, but there you have it — the time has come again.