Innovation
Chile 1208 generating innovation hubs 2010. +++[ collaboration] Innovation through Global Collaboration: A New Source of Competitive Advantage. Author Abstract Many recent studies highlight the need to rethink the way we manage innovation.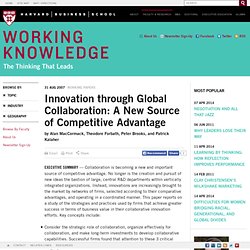 Traditional approaches, based on the assumption that the creation and pursuit of new ideas is best accomplished by a centralized and collocated R&D team, are rapidly becoming outdated.
Design Thinking
Information Development Blog Archive The Semantic Web, Part II: The Business Case and Customer Service Implications. In part one of this series, I broached the semantic web and semantic technologies.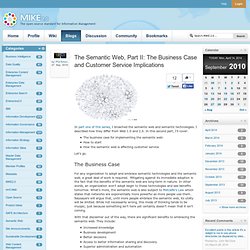 I described how they differ from Web 1.0 and 2.0. In this second part, I'll cover: The business case for implementing the semantic web:How to startHow the semantic web is affecting customer service Let's go. The Business Case. The Way We Live Now - Home-Schooling for the Techno-Literate. Nicholas Prior/Robert Koch Gallery One day our student would dissect and diagram the inside organs of flowers; the next he'd write short stories or poems and then revise them; and the next day we'd solve logic problems with algebra, then he'd work on plans for a chicken coop and maybe we'd do a field trip to a car factory.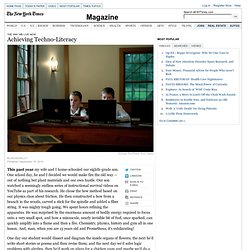 He also went through eighth-grade textbooks in history, grammar, geometry and the like. This type of is really nothing special. Our son was merely one of more than a million students home-schooled in the United States last year. Our reasons for home-schooling were not uncommon, either. Foundation for Global Community - Home. The Biggest Barriers To Innovation: People. 30 September '10, 11:07am Follow One of our start-ups is Paydro.com.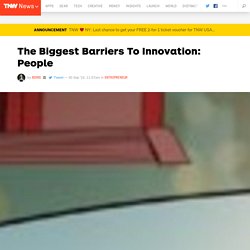 ---