Grant
Finantari, programe finantare, proiecte finantare, consultanta, finantatori (Finantare.ro) PONT Granturi.ro > Finanţări > Programe noi. Programe noi Programele de finanţare cele mai recente puteţi vizualiza aici.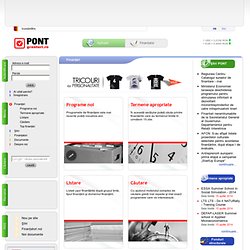 Termene apropriate În această secţiune puteţi căuta printre finanţările care au termenul limită în următorii 15 zile. Listare. Apply for a Grant -- ED.gov. Education Grants. Looking for a grant writer?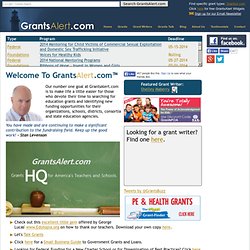 Find one here. Our number one goal at GrantsAlert.com is to make life a little easier for those who devote their time to searching for education grants and identifying new funding opportunities for their organizations, schools, districts, consortia and state education agencies. You have made and are continuing to make a significant contribution to the fundraising field. Grant types and limits -- Aetna Foundation.
---