#elearning
By: Jeff Clark Date: Wed, 17 Dec 2008 Venn Diagram's can be used to illustrate the amount of overlap between various sets of items. In the projects section of Neoformix I have just published an application I call Twitter Venn. It supports investigation into the relationship between how words are used within the messages of all the people using Twitter. Basically, you type in either two or three terms separated by commas, click 'Search', and get something like this:
Twitter Venn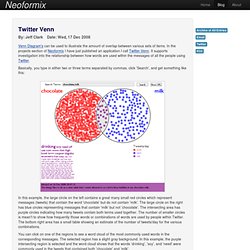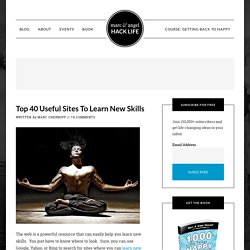 post written by: Marc Chernoff Email The web is a powerful resource that can easily help you learn new skills. You just have to know where to look. Sure, you can use Google, Yahoo, or Bing to search for sites where you can learn new skills
SOLARO » Helping the World learn, ONE STUDENT at a time.
Faces of Learning | Home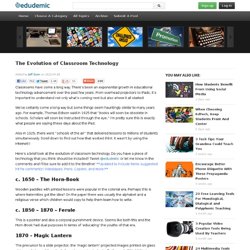 Classrooms have come a long way. There's been an exponential growth in educational technology advancement over the past few years. From overhead projectors to iPads, it's important to understand not only what's coming next but also where it all started.
Information technology skills boost innovation
Dotcom bubble 2.0 - 2011, the next dotcom bust?
Quest lets you make interactive story games. Text adventure games like Zork and The Hitchhiker's Guide to the Galaxy. Gamebooks like the Choose Your Own Adventure and Fighting Fantasy books. You don't need to know how to program.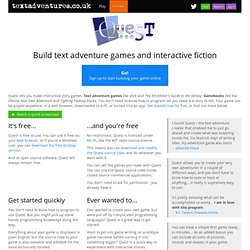 Curation: The Next Big Thing?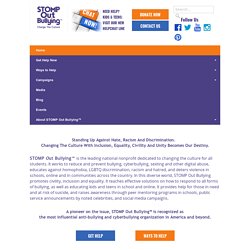 Parent Alert: Websites That Encourage Kids To Behave Badly And Harm Themselves It's time for parents to know about the research that shows a troubling trend in the mental health of our children. Peer cruelty, stress, depression, eating disorders, smoking, binge drinking, and using drugs are on the rise ... Sibling Bullying is Damaging According to a new study from the University of New Hampshire's Crimes Against Children Research Center, sibling bullying is not something to be shrugged off... Study Points To Bullying Risk Factors For Kids With Autism
Bullying and Cyberbullying Prevention for kids and teens.