Monday Intensives
Applied Communilytics w/Alistair Croll & Sean Power
Applied Communilytics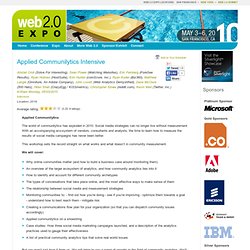 "Awesome.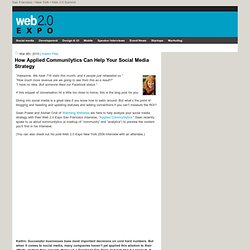 Interview w/Sean Power
Bitcurrent - Networking, technology, and the web
Watching Websites - Alistair Croll & Sean Power on Complete Web
Based in Palo Alto, California, Jean-Francois "Jeff" Clavier is the Founder and Managing Partner of SoftTech VC, one of the most active seed stage investors in Web 2.0 startups.
Lean Startup w/ Eric Reis & Sean Ellis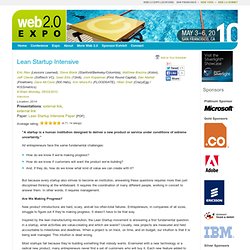 Interview with Eric Reis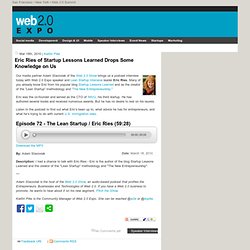 Our media partner Adam Stacoviak of the Web 2.0 Show brings us a podcast interview today with Web 2.0 Expo speaker and Lean Startup Intensive leader Eric Ries. Many of you already know Eric from his popular blog Startup Lessons Learned and as the creator of the "Lean Startup" methodology and "The New Entrepreneurship." Eric was the co-founder and served as the CTO of IMVU, his third startup.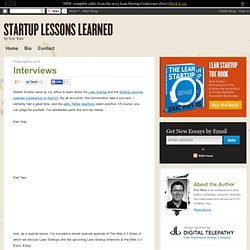 Interviews
Robert Scoble came by my office to learn about the Lean Startup and the Startup Lessons Learned Conference on April 23.
Eric Ries (ericries) on Twitter
Projects – 12in6