New brands
Onia
SAWA SHOES
GANT
R44 Rogan Standard Issue
ROGAN
- SURFACE TO AIR - Paris
Democracy of Nevermind Europe
BLANK JEANS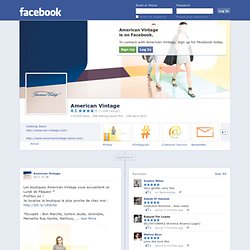 Les boutiques American Vintage vous accueillent ce Lundi de Pâques! * Profitez en ! Je localise la boutique la plus proche de chez moi : http://bit.ly/192kJte *Excepté : Bon Marché, Centre Jaude, Grenoble, Marseille Rue Sainte, Nailloux, ...Nancy, Nantes, Rennes, Roppenheim, Strasbourg ; Galeries Lafayette Anges, Avignon, Clermont Ferrand, Dijon, Limoges, Metz, Perpignan, Reims, Toulouse ; Printemps Caen, Lille, Metz, Lyon, Nation, Rennes, Rouen, Strasbourg, Tours See More
American Vintage
Habitual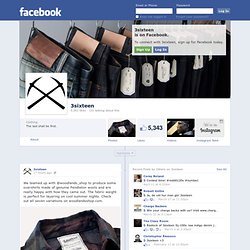 @superdanger was also kind enough to snap a photo at @federaldc - this is their DC location but they've got a second one in Fairfax, VA and both stock #3sixteen. Greg Grammen, the shop's founder, is a DC retail vet who also owns the city's ...best skate shop @palace5ive. We are lucky to have FDRL as a retail partner - if you live in the area and have never stopped by, we highly suggest a visit. The brand assortment and buildout are super impressive. See More
3sixteen
Will Leather Goods
CLOSED
Denimoholic
Our friend Gretchen Jones has an amazing project called Neutral Ground and a part of it is interviews with incredible people, this one is the lovely @AbigailDoan and her quote on accessories is so dead on I had to share: "For me, accessori...es and jewelry is more about connecting to other makers and their processes than about personal fashion desires. Of course, I support and invest in initiatives that also fit with my personal aesthetic, but I often choose to adorn myself with pieces that I believe tell an interesting story about who I am and what I want to inspire. This gives me genuine comfort and also draws people in. Accessories are all about celebration, in my opinion, and captivating messages." ♥♥♥ See more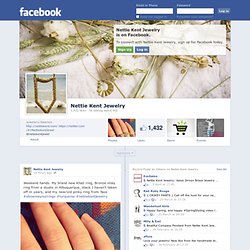 Nettie Kent Jewelry
Brooklyn Denim Co
Brooklyn Surfer
Jill Platner
Steven Alan
HIXSEPT L OISEAU GRIS
COOPERFISH SURFBOARDS - The Online Source for Classic Surfboards
Hang Loose
T r a n k a s
Hess Surfboards
Hemel Board Company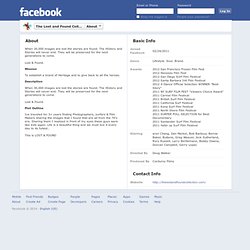 The Lost and Found Collection
When 30,000 images are lost the stories are found. The HIstory and Stories will never end. They will be preserved for the next generations to come.
Surf Collective NYC
Surfers Healing
Katin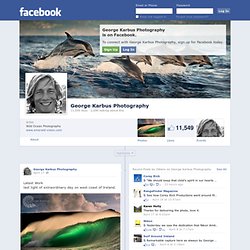 VIDEO - NIKON D4s PROJECT This winter I was approached by Nikon to test a new flagship camera Nikon D4s and photograph pool of photos in to the Nikon brochure. For me it was a super challenging task.
George Karbus Photography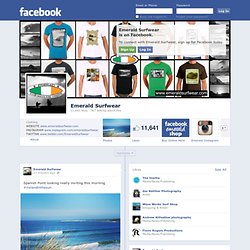 All looking good for the Causeway Coast Surf Festival SUN is out SURF is UP, Blue Skies and Blue Ocean, Swell forecast to build all day Registration for the comp at 9am down at West Strand, Comp kicking off at 11am Shop open all day loits... of new goodies, surfboards,soft boards,wetsuits, summer fashions, sunglasses, flip flops Board and Wetsuit Rental available from the store and East Strand Watersports Centre. Summer Surfing has Arrived!!! See More
Emerald Surfwear
Elephant Surf
One Ocean One Love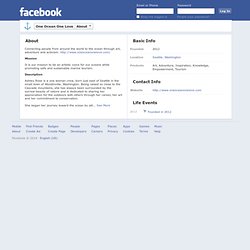 Ashley Rose is a one woman crew, born just east of Seattle in the small town of Woodinville, Washington. Being raised so close to the Cascade mountains, she has always been surrounded by the surreal beauty of nature and is dedicated to sharing her appreciation for the outdoors with others through her career, her art and her commitment to conservation. She began her journey toward the ocean by att...ending the University of Hawaii at Manoa. After graduating with a degree in Travel Industry Management, she returned to Washington where she strives to spend each day working towards success in her personal and professional life. As onshore crew for Holland America Line, an agent for Intercruises Shoreside & Port Services, and a member of the United States Coast Guard Auxiliary, Ashley desires to be a voice for our oceans while promoting safe and sustainable marine tourism.
Aka the Sandqvist Shop & Studio is the space where we spent a few years fine tuning our craft. Today, our Stockholm Flagship is the place to find our entire collection when visiting our beautiful capital... city. You can also find the lovely folks at AnotherShirtPlease sharing space with us here.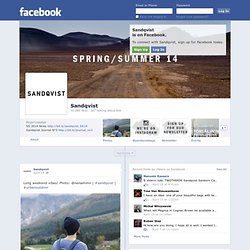 Sandqvist
Heidi Merrick
GNARSTAR Clothing
2014 Event Highlights More Awards! For 2014 we are breaking most age categories into 5-year segments. Age groups for male and female are as follows: 1-19 20-24 25-29... 30-34 35-39 40-44 45-49 50-54 55-59 60+ SUP awards.
M22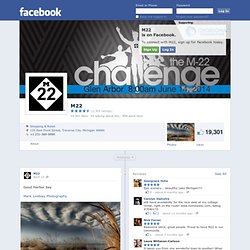 Down with Detroit
Love Michigan
Citizenshirt
upstate. clothing
Riding can take you where you want to go. Whether you are going out for a cruise on lunch break, carving your local hill after school or taking a cross country road trip to explore the worlds best longboarding locations, the result is the same. Longboarding is the opportunity to turn gravity and forward momentum into a personal experience with your environment, be it beautiful or not so much. See for yourself, get out there and go longboard. More flex. More pop.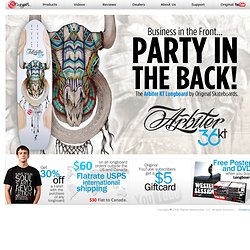 Irishcarver surf pendants and photography
Suplove
SO THANKFUL!!!! THE THEATERS IN SAN CLEMENTE AND NEWPORT BEACH WERE PACKED OUT ALL WEEKEND!!!! We could not have asked for a better opening weekend of the Beyond Sight movie at the San Clemente Krikorian Theater and the Lido Theater in Newport Beach!!! In only 3 days almost 3,000 people were in attendance beating out all Hollywood Studios' per screen averages!!! Thank you God for your open doors and your promotion of this special movie Beyond Sight - Derek Rabelo's story!!!
Walking On Water
X-Trak Surf Traction
J.Relli Photography
Wave Zone Skimboards
Stoke International Clothing
TYME Industries - Home
Hēlo Clothes
Modern Amusement Official Store
Penny Stock Clothing
Details on Kelly Slater's new VSTR line
(capsule) Show
MERRITT CHARLES
MINX-MINX
Novella Royale
Vena Cava
Stone_Cold_Fox
Elizabeth and James
Seneca Rising
J BRAND
Torn by Ronny Kobo
House Of Harlow 1960
Moda Viajando Handbags
TAVIK Swimwear
Three Green Hearts
Low Luv
KESS-NYC
Loreak Mendian
Quality Peoples
Tyler Rose Swimwear
Seeworthy Project
Free People
With My Own Two Hands Foundation
Republik of Kalifornia
Indah Clothing
www.facebook.com/l.php?u=http%3A%2F%2Fwww.causes.com%2Fcauses%2F631413&h=WAQFCbNfp
SeaHippie
Salt Swimwear
THE BIKINI FOX
BikiniBird
AILA BLUE
Spanish Moss
L*Space Swimwear
Found Boards
arts
Welcome | greybird
Amazon.com Wish List Store Gallery
Mala Bags
Facebook
Young The Giant Merch - Online Store on District Lines
treefinger
Steve Tran [Bio Spun] - RAWartists.org
RAW:natural born artists - RAW:Orange County presents STIMULUS
QuickBlade Paddles
captainhelm.com