Photo Project
Here are some really hidden locations to take New York City Pictures.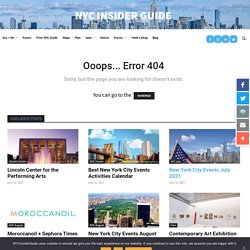 New York City Pictures - really cool hidden spots in NYC
Aujourd'hui, je vais vous parler de photo de rue. Enfin pas réellement de photo de rue comme scène de vie, ou comme témoignage d'un événement, mais ici je vais vous parler de celles et ceux qui font vivre la rue : toi, moi, vous ! J'avais déjà tenté l'expérience l'année dernière dans les rues de Dijon.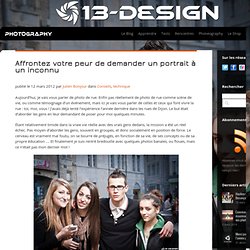 Affrontez votre peur de demander un portrait à un inconnu
Kokovoko_IEI_Exhibition_Catalog_JordiVPou
Costumes - Adultes - Au Fou Rire : magasin de déguisement
[Pics] Superheroes And Cartoon Characters Living In The Real World
The economy has taken a toll for our wonderful comic book superheroes and cartoon characters.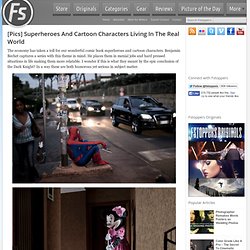 theblackstar
Clarisse
High Pass Skin Softening Tutorial
Wiliam George Wadman - Motion
Photo Booth: Slide Show: Portraits from Occupy Wall Street