Photo Project
New York City Pictures - really cool hidden spots in NYC. Here are some really hidden locations to take New York City Pictures.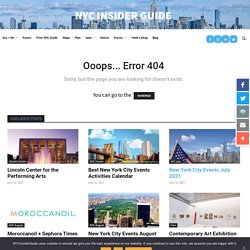 You've already seen thousands of New York City Skyline Pictures, so here I highlight some NYC pictures that are somewhat secret. Actually, some of these New York City locations are so hidden, even I'm not sure where they are! Of course, there are New York City Pictures all over this website, not just on this page. Here are some of the more popular pictures on the NYC Insider Guide: Affrontez votre peur de demander un portrait à un inconnu. Aujourd'hui, je vais vous parler de photo de rue.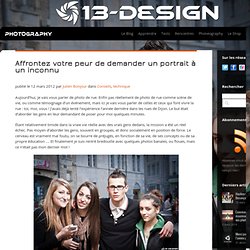 Enfin pas réellement de photo de rue comme scène de vie, ou comme témoignage d'un événement, mais ici je vais vous parler de celles et ceux qui font vivre la rue : toi, moi, vous ! J'avais déjà tenté l'expérience l'année dernière dans les rues de Dijon. Kokovoko_IEI_Exhibition_Catalog_JordiVPou. Costumes - Adultes - Au Fou Rire : magasin de déguisement. [Pics] Superheroes And Cartoon Characters Living In The Real World. The economy has taken a toll for our wonderful comic book superheroes and cartoon characters.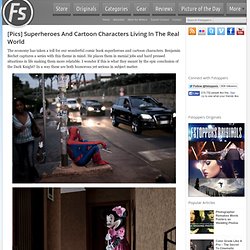 Benjamin Bechet captures a series with this theme in mind. He places them in menial jobs and hard pressed situations in life making them more relatable. I wonder if this is what they meant by the epic conclusion of the Dark Knight? In a way these are both humorous yet serious in subject matter.
Theblackstar. Working and living in Hamburg, Germany. 2011 - I'd like to take photos that match with Nine Inch Nails songs. 2012 - I'd like to grow in documentary. 2013 - I'd like to spend more time shooting.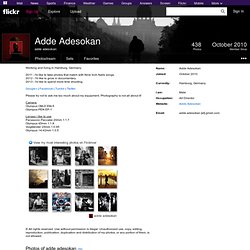 Google+ | Facebook | Tumblr | Twitter. PetaPixel. Clarisse. High Pass Skin Softening Tutorial. Photo Booth: Slide Show: Portraits from Occupy Wall Street.
---