Powerpoints and web items
What is Dipity? Dipity is a free digital timeline website. Our mission is to organize the web's content by date and time. Users can create, share, embed and collaborate on interactive, visually engaging timelines that integrate video, audio, images, text, links, social media, location and timestamps.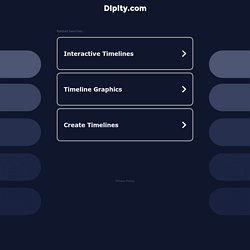 The World as a Village
Clear communication with students and their parents is one of the primary goals of every teacher. Start this year with just that by using a variety of tools to share your plans and expectations for the coming academic year. In past years I have used a number of these assets but I have not as clearly organized them as I have this year. For this year's bunch I have gathered the most important items into one single web page of my classroom website, New Students 2013-2014. I'm hoping that by conveniently placing this information in one place my students and parents are more likely to use the provided references.
SlideTalk - turn your presentations into engaging talking videos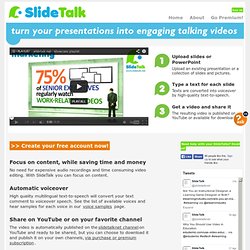 Turn your presentations into talking videos, in 3 simple steps: Upload slides or PowerPoint files Start building your talking video from an existing presentation or from a collection of slides and pictures. Type a comment for each slide Type your comments as regular text.
Try Scoop.it for Free Build engaged audiences through publishing by curation. Sign up with Facebook Sign up with Twitter Sign up with Linkedin I don't have a Facebook, a Twitter or a LinkedIn account Already have an account: Login Plans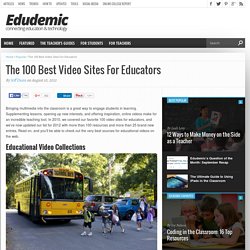 Bringing multimedia into the classroom is a great way to engage students in learning. Supplementing lessons, opening up new interests, and offering inspiration, online videos make for an incredible teaching tool. In 2010, we covered our favorite 100 video sites for educators, and we've now updated our list for 2012 with more than 100 resources and more than 25 brand new entries. Read on, and you'll be able to check out the very best sources for educational videos on the web.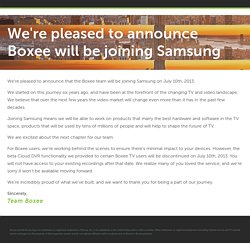 We're pleased to announce that the Boxee team will be joining Samsung. We started on this journey six years ago, and have been at the forefront of the changing TV and video landscape. We believe that over the next few years the video market will change even more than it has in the past few decades.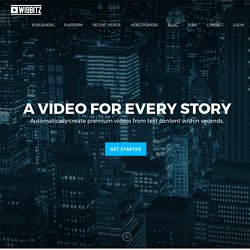 Automatically creating beautiful video summaries out of text articlesAutomatically creating beautiful video summaries out of text articles Our technology brings stories to life by automatically transforming text-based articles into short videos optimized for a mobile screen. Using advanced text analysis and smart algorithms Wibbitz creates beautiful and short audio-visual experiences out of pure text to save you a lot of energy and time.
Pinterest in the Classroom
GUEST Blog on Free Technology for teachers
Click an example below to begin using MathStudio in your web browser! MathStudio is the most advanced mathematics platform available on the web made possible by the latest advances in modern web browsers. MathStudio beautifully renders all results as HTML using a custom written typesetting engine that surpasses Wolfram Alpha in speed and quality of results. Plot graphs of all types effortlessly! Combine the power of MathStudio's computer algebra system to create plots never thought possible on on the web.