Photos/art i like
Squacco Heron by Spang
Xoïl Tattoos
Michael Parkes Gallery
sidewalk chalk guy
Silly Walk by andreas612
funny-animals.jpg (JPEG Image, 1000 × 664 pixels)
Aystein-Lunde-Ingvaldsen1.jpg (JPEG Image, 1024 × 681 pixels)
she takes a photo every day: 4.5 years
rain_dance_b.jpg (JPEG Image, 700 × 700 pixels)
rio-de-janeiro-cityscape.jpg (JPEG Image, 960 × 548 pixels)
_as-darkness-rises.jpg (JPEG Image, 1600 × 1600 pixels) - Scaled (44%)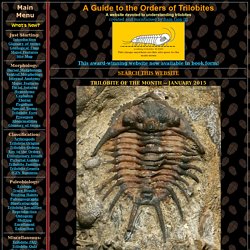 The Trilobite of the Month for April 2014 is a distinctive representative of the Order Asaphida, in the primitive superfamily Anomocaroidea. Like many members of the Asaphida, there is evidence of a very wide doublure, most apparent along the margins of both the cephalon and the pygidium. Remarkable concentric terrace ridges are apparent, running parallel to the anterior and posterior margins. I particularly enjoy the circular curves of the anterior facial sutures which converge at the signature anterior median ventral suture characteristic of many of the Asaphida.
A Guide to the Orders of Trilobites
japanese garden in portland photo
Random photo Submit your photo Stumble Thru nature photography Tags: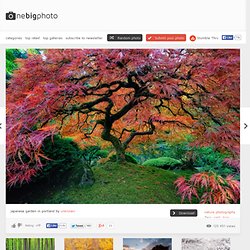 The Shrike - On the Cutting Edge Exhibition
Explore more. Web pages, photos, and videos | StumbleUpon.com
Octopus Picture – Underwater Photo
tomita05.jpg (JPEG Image, 860 × 609 pixels)
259986.jpg (JPEG Image, 998 × 669 pixels)
1591454848_1366x768.jpg (JPEG Image, 1366 × 768 pixels)
Snow-covered Beeches Bent by the Wind | Photogenic Image @PhotogenicImage.com
nature-wallpaper-1366x768-048.jpg (JPEG Image, 1366 × 768 pixels)
moonvenus_kaplan_4255.jpg (JPEG Image, 4255 × 2830 pixels) - Scaled (24
Stewart-Hardy1.jpg (JPEG Image, 725 × 659 pixels)
354205_1301009188_large.jpg (JPEG Image, 1164 × 1626 pixels)
coffeei.jpg (JPEG Image, 703 × 772 pixels) - Scaled (89%)
321230.jpg (JPEG Image, 800 × 552 pixels)
311504.jpg (JPEG Image, 800 × 533 pixels)
Every day at 5pm the Sifter posts the Picture of the Day. Below you will find a collection of the Sifter's Top 50 from 2011. It's hard to imagine the year is almost over, time seems to fly faster each successive year so it's fun to take a moment and look back at the year that was. Click any of the pictures below to be taken to the individual post to learn more about the photographer and picture taken.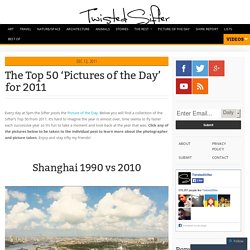 The Top 50 'Pictures of the Day' for 2011
Dream Worlds Revealed On Canvas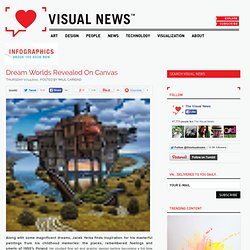 Along with some magnificent dreams, Jacek Yerka finds inspiration for his masterful paintings from his childhood memories: the places, remembered feelings and smells of 1950′s Poland. He studied fine art and graphic design before becoming a full time artist in 1980… and we're glad he did. His paintings will take you through incredible worlds of imagination, bending reality in captivating and clever ways fit to inspire a novel or film. See many more examples of his find paintings at yerkaland.com.
Vestmannaeyjar, Iceland., landscape iceland house uploaded by jchip8
Photos of Sakurajima volcano
These 50 Photos Will Blow you Away - StumbleUpon
Great news today: we will start a series of showcases that are meant to make the jaws drop! Here's the first one of the series: none of the 50 photos are photoshopped, to emphasize the natural beauty and the professionalism of the photographers. 50 scenes that cannot be seen in the daily life, 50 jewels of the photographic art! If you want to see more, also checkout: 50 More Photos That Will Blow Your Mind Landslide Hall Clouds on Fire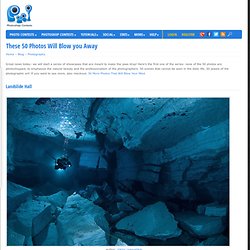 vojto1_pub_eclipse.jpg (JPEG Image, 1604 × 1130 pixels) - Scaled (61%)
royalty free images, stock photography ,photos for publishers - Victorian photos 9
Алые паруса 2011 - Раздел город
national-geographic-pictures-dragonfly-close-up1.jpeg (JPEG Image, 1024 × 768 pixels)
雷雲
Scientists have found the biggest and oldest reservoir of water ever--so large and so old, it's almost impossible to describe. The water is out in space, a place we used to think of as desolate and desert dry, but it's turning out to be pretty lush. Researchers found a lake of water so large that it could provide each person on Earth an entire planet's worth of water--20,000 times over.
Scientists Discover The Oldest, Largest Body Of Water In Existence--In Space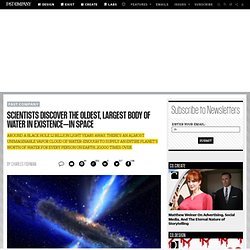 Featured Posts BoredFactory Most Stunning Animal Photography You'll ever see. [pics]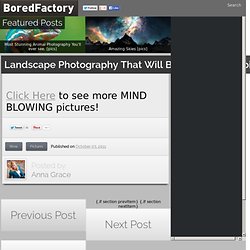 Landscape Photography That Will Blow Your Mind [pics]
20-Striking-Natural-Disasters.jpg (JPEG Image, 900 × 630 pixels)
tornado-in-Australia-002.jpg (JPEG Image, 1024 × 768 pixels)
Fiume Flegetonte | Wildvisions.it
n22_ragnarsson.jpg (JPEG Image, 990 × 639 pixels)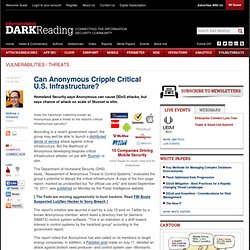 Homeland Security says Anonymous can cause DDoS attacks, but says chance of attack on scale of Stuxnet is slim. 10 Companies Driving Mobile Security (click image for larger view and for slideshow)
Incontrami dove il cielo tocca il mare
For Web Designers - Website Design Resources
n22_ragnarsson.jpg (JPEG Image, 990 × 639 pixels)
Tim Shumate
- StumbleUpon
Siesta by Istvan Lichner - StumbleUpon
eclipse.JPG (JPEG Image, 520 × 511 pixels)