Online magazines
Mining and Mineral Engineering - The 20 Best- and Worst-Paid College Majors
Slingshot | Featured Article
Best & Worst Lists - The Top 10 Everything of 2011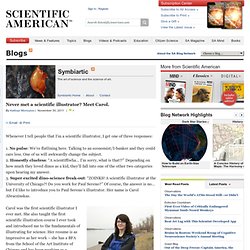 Whenever I tell people that I'm a scientific illustrator, I get one of three responses: 1. No pulse: We're flatlining here. Talking to an economist/I-banker and they could care less.
Never met a scientific illustrator? Meet Carol. | Symbiartic
South Park, 'You're Getting Old' - The Top 10 Everything of 2011
home • research • news • spam • report • twitter Latest news Welcome to Purportal.com — debunking bunk since 2001. Search Scammy Spams Our database of scammy spams is freely searchable. Received a suspicious message?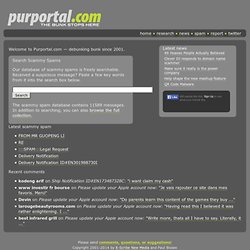 purportal.com : Hoax, Fraud, Scam, Phishing and Misinformation resources
http://theweek.com