Natural history
BBC Nature - Video collection: Deadly dinosaurs
5 January 2012Last updated at 19:00 By Victoria Gill Science reporter, BBC Nature Pheidole ant supersoldiers (right) use their unusually large heads to defend their nests Ants can be programmed to become "supersoldiers", according to an international team of researchers.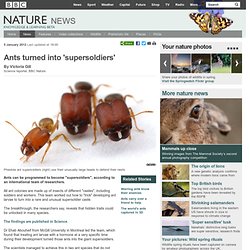 BBC Nature - Ants turned into 'supersoldiers'
mosaic jellyfish - photography, Animal photos, animal pictures
Nature photography - pictures of animals, pictures of birds, pictures of butterflies, macro photography of insects, plant photos, pictures of mushrooms. The most beautiful and unique images of nature. Great photographers observe nature by Canon, Nikon cameras, equipped with the best lenses - see all species in our gallery and listen to the birds' and animals' voices.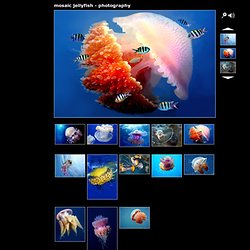 Click the picture for more lols! - StumbleUpon
birds animals eagles - Wallpaper (#1022762) / Wallbase.cc - StumbleUpon
Evolution News, Videos, Reviews and Gossip - io9
SExpand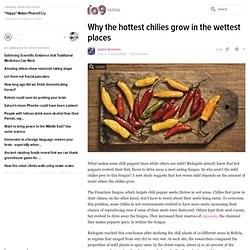 Lion's Mane by Alexander Semenov - StumbleUpon
- StumbleUpon
@Hermann Klecker: Ist das alles, was wir von fc-Betreiber-Seite an Reaktion auf das, was hier seit einigen Tagen los ist, erwarten dürfen?