Jeux vidéos
Druids Overpowered
Millenium TV - une vidéo Jeux vidéo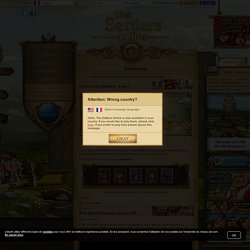 Chers Settlers, Nous organisons deux séances de tests pour une version prochaine du jeu. Nous vous invitons à y participer en vous rendant sur le serveur de test . Ci-dessous, vous trouverez les dates des tests, et les récompenses qui seront attribuées aux joueurs y ayant participé.
World of Warcraft , le 31/03/2013 07:00:34 Appercu de la quete légendaire 5.3 Une nouvelle série de quêtes légendaires commencera avec Mists of Pandaria. Venez découvrir le secret de l'Empire Mogu avec Irion. World of Warcraft , le 30/03/2013 20:00:36 Etapes des scénarios du patch 5.3 En plus de mettre en place les nouveaux scénarios héroïques et les récompenses qui vont avec, la mise à jour 5.3 arrivera sur les serveurs avec de tout nouveaux scénarios. Ces scénarios sont au nombre de quatre.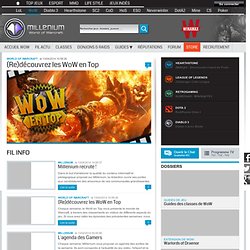 World of Warcraft : l'actualité de wow, les vidéos, les photos.
EU (FR) WoW Realms :: WoWProgress - World of Warcraft Rankings and History