Singularity
Wikidata recogerá el conocimiento del mundo de forma estructurada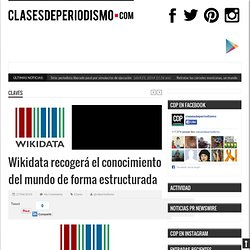 La fundación Wikimedia está desarrollando y alimentando Wikidata –un gran proyecto web que tendrá como propósito ser un almacen de datos– desde hace un año, informa el sitio GigaOM. Esta herramienta le dará una ventaja a Wikipedia y a los usuarios sobre el uso de la data central, pues podrán pasear libremente por las actualizaciones de datos y los artículos que están relacionados con los hechos (en todas las versiones lingüísticas). Se trata, en resumen, de una fuente de datos en común para las 286 versiones idiomáticas de la gran biblioteca digital.
El social media acaba con la idea del individualismo | Conciencia Colectiva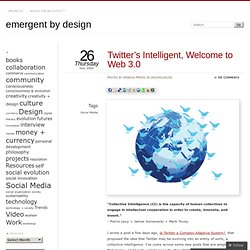 Twitter's Intelligent, Welcome to Web 3.0
Posted by venessa miemis on Thursday, November 26, 2009 · 27 Comments "Collective Intelligence (CI) is the capacity of human collectives to engage in intellectual cooperation in order to create, innovate, and invent." - Pierre Levy + James Surowiecki + Mark Tovey I wrote a post a few days ago, Is Twitter a Complex Adaptive System?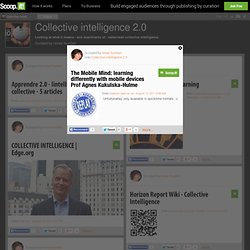 Genome of Collective IntelligenceThomas W. Malone, Robert Laubacher, Chrysanthos Dellarocas (Boston University), George Herman, Richard Lai (Wharton School)The Genome of Collective Intelligence project describes a set of building blocks that can be combined and recombined to design systems that harness the intelligence of crowds. The Genome was featured in a 2010 article in Sloan Management Review. An earlier version of this article appeared as a CCI working paper.The Genome is based on a collection more than 200 examples of collective intelligence, gathered in an editable online handbook built using Media Wiki software.
The Mobile Mind: learning differently with mobile devices Prof Agnes Kukulska-Hulme | Collective intelligence 2.0