Revit
| DesignReform. Have you ever needed to schedule an item of data that Revit would not let you?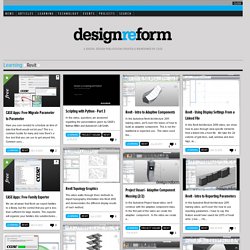 This is a common hurdle for many and now there's a free tool that you can use to get around this. Common uses... Revit Fundamentals. LEED. Know we're back!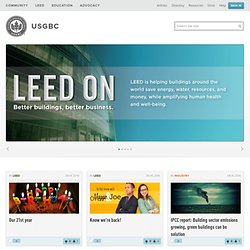 We know. "In The Know" took a several week long — unannounced — hiatus. Maggie and I apologize, but we have been working on a number of international efforts that have kept us occupied! In short, we're back, so is Mad Men, and we have a tremendous amount to share in the coming weeks. Free Revit Tutorials Online | revittutorialsonline.com | Autodesk Revit Architecture tutorials and families. Online! Free!
Autodesk Yale BIM Symposium. Welcome to YouTube!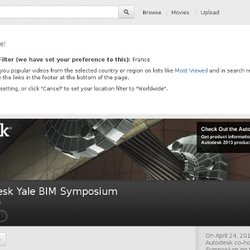 The location filter shows you popular videos from the selected country or region on lists like Most Viewed and in search results.To change your location filter, please use the links in the footer at the bottom of the page. Click "OK" to accept this setting, or click "Cancel" to set your location filter to "Worldwide". Using 3ds Max and mental ray for Architectural Visualization. IntroductionThis white paper looks at using mental ray® software for architectural visualization.Autodesk® 3ds Max® 9 software includes many major feature and workflow improvementsto reduce complexity and make rendering with mental ray far more approachablefor Architects and designers.This document summarizes the important aspects of photorealistic renderings thatArchitects, designers and visualization professionals may want to consider when creatingpresentation images, visualizations for design review, or physical analysis of lighting.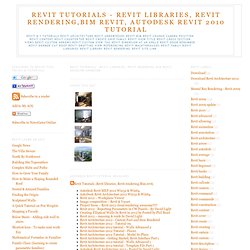 Itidentifies the main areas involved in physically based renderings and provides guidanceas well as tips-and-tricks on how to use them in 3ds Max. The main areas of focusinclude: 1.Lighting and materials theory2. mental ray renderer3. The mental ray daylight system4. Revit Architecture 2011 English Tutorials. Environmental Design and Technology 2011 Curriculum. Conceptual Design 2011 Curriculum. BIM for Architecture, Engineering, and Construction Management 2011 Curriculum: Tutorial Videos.
---