Interesting
Child's Own Studio does something pretty neat: If you supply the studio with a drawing a child made , the studio will produce a stuffed toy using the child's drawing as the blueprint. Are you an overprotective parent who will stop at nothing to make sure your child is both safe from possibly iffy design choices, but also one who makes sure their child gets exactly what they want at all times always?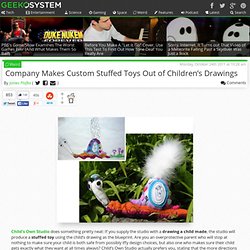 The day when your washer emails to say your clothes are clean and your basement tweets when it's flooding is closer than we thought, and it doesn't look at all as expected. Instead of multiple connected appliances, such a system relies on a tiny WiFi-connected box called Twine.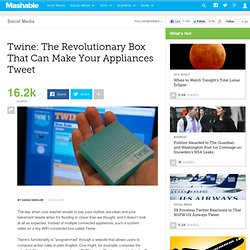 Twine: The Revolutionary Box That Can Make Your Appliances Tweet
By David Gray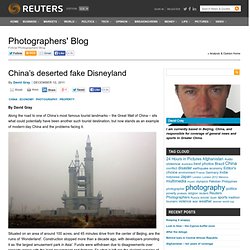 China's deserted fake Disneyland | Photographers Blog
Posted on November 01, 2011 in Bed, Bath & Kitchen , Decor & Furniture , Organise & Personalise by Simone Via: amy-newnostalgia.blogspot.com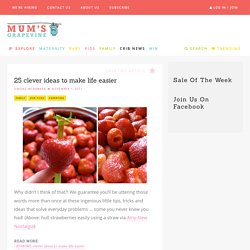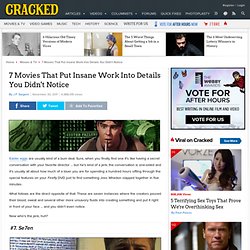 Easter eggs are usually kind of a bum deal.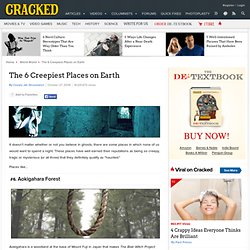 It doesn't matter whether or not you believe in ghosts, there are some places in which none of us would want to spend a night. These places have well earned their reputations as being so creepy, tragic or mysterious (or all three) that they definitely qualify as "haunted." Places like...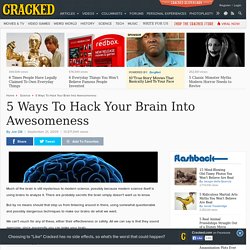 Much of the brain is still mysterious to modern science, possibly because modern science itself is using brains to analyze it.
photo: charles chan *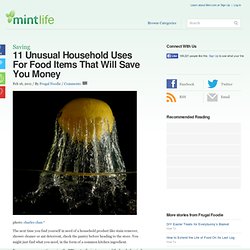 Of All The People In All The World, a traveling art exhibit in the UK, uses grains of rice to bring the large numbers behind world populations to the grasp of the average human being. In the exhibit, one grain of rice equals one person and those grains of rice are put together to represent all kind of statistics from the small (such as the number of people who have walked on the moon) to the large (the population of the United States as seen below).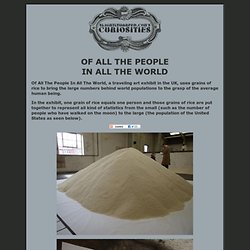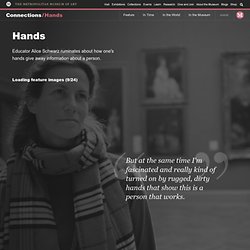 Alice Schwarz 1280 852 The Hand of God | modeled ca. 1896, this marble executed ca. 1907 | Auguste Rodin (French) | Marble | Gift of Edward D. Adams, 1908 (08.210) 895 1024 Ernesta (Child with Nurse) | 1894 | Cecilia Beaux (American) | Oil on canvas | Maria DeWitt Jesup Fund, 1965 (65.49) 769 1024 Lady Elizabeth Hamilton (1753–1797), Countess of Derby | 1776–78 | George Romney (British) | Oil on canvas | The Jules Bache Collection, 1949 (49.7.57) 817 1024 Lady Elizabeth Hamilton (1753–1797), Countess of Derby | 1776–78 | George Romney (British) | Oil on canvas | The Jules Bache Collection, 1949 (49.7.57) 1044 973 A Royal Hand | New Kingdom, Dynasty 18, reign of Akhenaten, ca. 1349–1336 b.c. | Egyptian | Limestone, traces of paint | Gift of Norbert Schimmel, 1985 (1985.328.1) 1278 1024 Hand Hacha | 4th–7th century | Mexico, Veracruz | Stone | The Michael C. Rockefeller Memorial Collection, Bequest of Nelson A.
Hands | Connections | The Metropolitan Museum of Art
One of the biggest riddles of global travel isn't which airline to fly, where to stay or even which restaurants to dine in — plenty of travel guides and websites are eager to offer up advice and pricing options on that.