Conversion Rate Optimization
Eyetracking Heatmaps, Heatmapping, Analysis, and Optimization | Eyetools
Search Marketing - Resource Center - Return On Investment Calculator
Let's start by asking one of the most important questions in conversion rate optimization (CRO):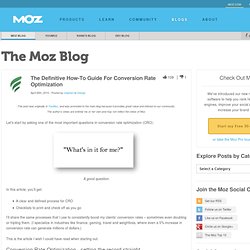 The Definitive How-To Guide For Conversion Rate Optimization
A Good Conversion Ratio Takes a Lot of Visitors!
Commonly we hear that a 1% or 2% CR (Conversion Ratio) is good. This expression means that one or two visitors take the desired action in accordance with the site purpose – perhaps they make a purchase, request further information, or download a file. Such numbers mean different things to different people.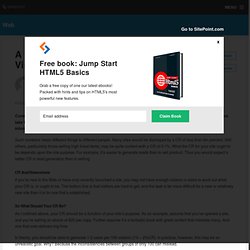 Multivariate Testing Website Optimizer
A/B Split Testing | Multivariate Testing | Case Studies - Visual Website Optimizer
Lessons Learned from 21 Case Studies in Conversion Rate Optimization