Art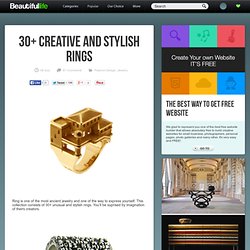 Ring is one of the most ancient jewelry and one of the way to express yourself. This collection consists of 30+ unusual and stylish rings. You'll be suprised by imagination of theirs creators. This golden ring has a diamond. But only the owner would know about it.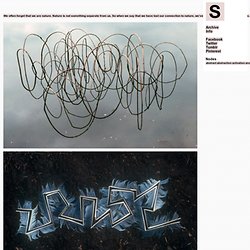 We often forget that we are nature. Nature is not something separate from us. So when we say that we have lost our connection to nature. We've lost our connection to ourselves.
Paper art can be traced back to Japan, where it originated over a thousand years ago. From complex paper cutting to book carving, this is an ever expanding area of design that is hardly talked about. These intricate paper designs grace museums and exauhibitions throughout the world and is becoming yet another exciting medium of expression for many designers. Some of the artists featured here use simple materials, such as A4 printing papeel, while others resort to unexpected materials, such as actual books, as their prime materials. In this article, we'll take a look at 13 remarkable artists and showcase their truly amazing pieces of paper art. Peter Callesen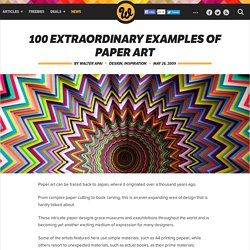 'sunken sediment', 2010 (detail) hand-cut paper & foam core, light 31'' x 42'' x 38'' all images courtesy of jen stark american artist jen stark creates three-dimensional pieces which take paper to a whole new level of sculpture. in works such as 'sunken sediment', stark takes construction or acid-free colored paper and intricately cuts each sheet with an X-acto knife, layering the paper into a topographical landscape of color and bold shapes.