Lucid Dreaming
Dream Chronicles: November 2010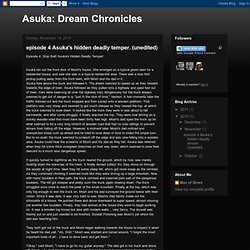 Episode 4: Stop that! Asuka's Hidden Deadly Temper! Asuka ran out the front door of Mosh's house.
The Multiplicity of Dreams, Harry Hunt
Download Free Binaural Beat MP3 Files
Sliding Binaural Beat MP3 Files These binaural beat MP3 files span a range of frequencies and therefore evoke a corresponding range of brainwave frequencies.
dreamwalkers.freeforums.org • Index page