Research
Google AdWords - Online Advertising by Google. Keywords are what people search for on Google.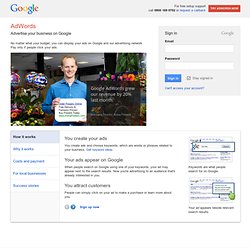 Your ad appears beside relevant search results. You create your ads. SimilarSites.com - Easily Find Similar Websites. Keyword Analysis Tool - Market Samurai. Micro Niche Finder - The Keyword Tool for Internet Marketers.
#1 Keyword Software & Keyword Tool for Keyword Research & Tracking. AdWords: Keyword Tool. Search for new keyword or ad group ideas Keyword Planner is like a workshop for building new Search Network campaigns or expanding existing ones.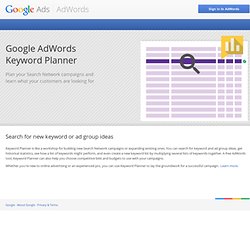 You can search for keyword and ad group ideas, get historical statistics, see how a list of keywords might perform, and even create a new keyword list by multiplying several lists of keywords together.
---