Sicence
Saikat Biswas - The Projects
Johnny Lee demos Wii Remote hacks
Stephen Hawking
Making Stuff: Smaller PBS Airdate: January 26, 2011 DAVID POGUE: Imagine a world with buildings that can ride out earthquakes; bacteria that make gasoline; tiny devices that can repair individual cells, or even D.N.A.; gossamer threads, strong enough to hold up a bridge; or an elevator to the stars. These visions of the future are based in the discoveries of today, as a new science of materials emerges from the elemental building blocks of the universe, promising a future in which we can create virtually anything we want, atom by atom. I'm David Pogue, and I'm on a quest to discover how the world's smallest materials are changing our lives: swarms of nano-machines that combat cancer on the cellular level with bee venom;...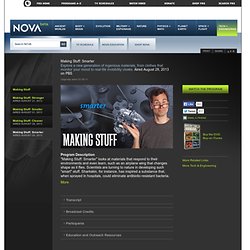 NOVA | Making Stuff: Series Overview
ScienceFriday.com
Một trong những loài cá nước ngọt được đưa vào sách đỏ Việt Nam, loài cá Còm Chitala ornata có thân cỡ lớn, thân cá dài, rất dẹt bên, càng về phía bụng càng mỏng. Lưng gù với viền lưng nhô lên rất cao từ sau mắt đến vây lưng. Đầu nhỏ, nhọn, dẹt bên. Mắt nhỏ.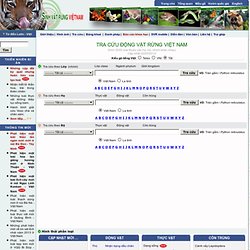 Welcome to Viet Nam Creatures Website
::Cay canh Viet Nam::
Diễn đàn Sinh vật rừng Việt Nam :: Xem chủ đề - Không biết cây này tên gi ?
HUMAN BEING images