Logos
Process. Opinions on Corporate and Brand Identity Work. Online FPO (For Print Only) / Celebrating the reality that print is not dead by showcasing the most compelling printed projects.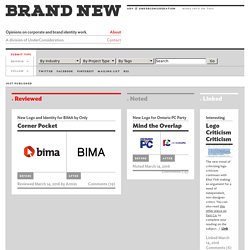 Art of the Menu / Cataloguing the underrated creativity of menus from around the world. Quipsologies / Chronicling the most curious, creative, and notable projects, stories, and events of the graphic design industry on a daily basis. Speak Up (2002 – 2009) / Discussing, and looking for, what is relevant in, and the relevance of, graphic design.
81 of the best logo design resources. I've searched my bookmarks and gathered your top tips, culminating in this selection of sites, books, articles and designers.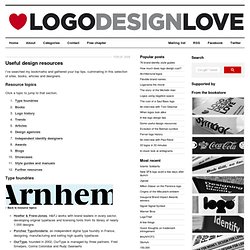 Resource topics Click a topic to jump to that section. Logo Design Love.
---