DIY
Water Balloon flip flops. I thought It would be Fun for another Flip Flop Tutorial this week!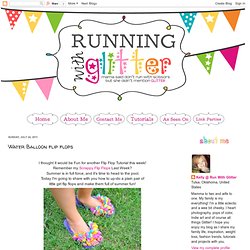 Remember my Scrappy Flip Flops Last Week? Summer is in full force, and it's time to head to the pool. Today I'm going to share with you how to up-do a plain pair of little girl flip flops and make them full of summer fun! Whats more fun than water balloons? Anthro Necklace Week – Paisley Rebirth Necklace. Anthro Necklace Week Day 4!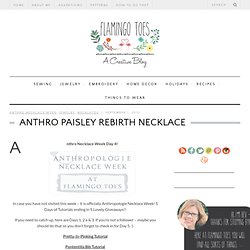 In case you have not visited this week – it is officially Anthropologie Necklace Week! 5 Days of Tutorials ending in 5 Lovely Giveaways!! If you need to catch up, here are Days 1, 2 a & 3. If you're not a follower – maybe you should do that so you don't forget to check in for Day 5. :) Hardware Store Necklace Tutorial. April 27, 2011 7:52 am I was really inspired by a couple of these necklaces that I had seen on the runways this year.
After taking a closer look at them I knew I could make something similar. DIY Woven Chain Bracelet. Chain link bracelets, with colorful threads woven through them, have been popping up here and there.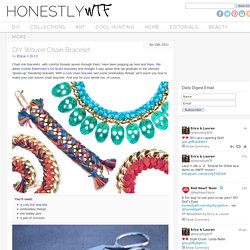 We adore Aurèlie Bidermann's Do Brazil bracelets and thought it was about time we graduate to the ultimate "grown-up" friendship bracelet. With a curb chain bracelet and some embroidery thread, we'll teach you how to make your own woven chain bracelet. Chapstick Tutorial, Templet & Free Pinkalicious Label. One of my daughter's favorite things is Chapstick.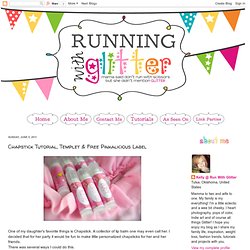 A collector of lip balm one may even call her. I decided that for her party it would be fun to make little personalized chapsticks for her and her friends.
---