Collaboration tools
Docu Tools, Доку Тулз, программа, software, строительство
Powerful business social networking & social enterprise ecosystems – Clearvale.com
RunTheModel - Simulation Models
yaM — Make Meetings Matter!
Интернет-магазин Chrome - diagrams
Электронное правительство в России / eGov 2.0
How does the user limit work?
Our task management software comes free or with a small fee for teams.
Sametime - unified communications and collaboration software
Sorry, the page you requested was not found. Sometimes a page moves or is deleted. We're sorry you ended up here, but hopefully we can help you find what you're looking for.
Pro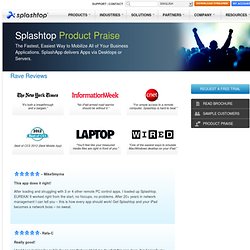 CrowdCompass — Mobile Apps for Conferences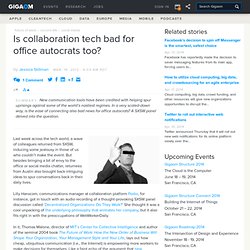 Is collaboration tech bad for office autocrats too? — Online Collaboration
Last week across the tech world, a wave of colleagues returned from SXSW, inducing some jealousy in those of us who couldn't make the event.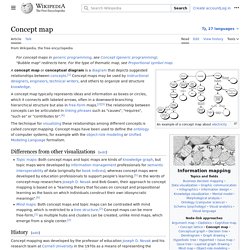 A concept map is a diagram showing the relationships among concepts . It is a graphical tool for organizing and representing knowledge .
Open Services for Lifecycle Collaboration
CRM и Call-центры. Портал об управлении отношениями с клиентами, CRM консалтинге и услугах по внедрению ПО CRM
Перевод статьи The Top Ten Intranet and Digital Workplace Predictions for 2011 Пола Миллера (Paul Miller) — генерального директора и основателя Intranet Benchmarking Forum (IBF), сообщества специалистов по интранет, в котором представлено более 100 крупнейших международных компаний, включая Aviva, AT&T, AXA, BP, Citi, Deutsche Post/DHL, ExxonMobil, ING, IKEA, Kraft, Microsoft, Nokia, Sanofi-Aventis, Sara Lee, Total, и Verizon.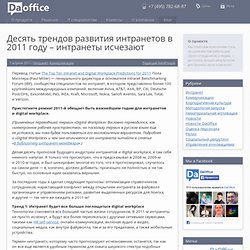 Десять трендов развития интранетов в 2011 году – интранеты исчезают | Net4People - корпоративные социальные сети
Enterprise Document Management (EDM)
Kerio Technologies | Connect. Communicate. Collaborate. Securely. | Kerio